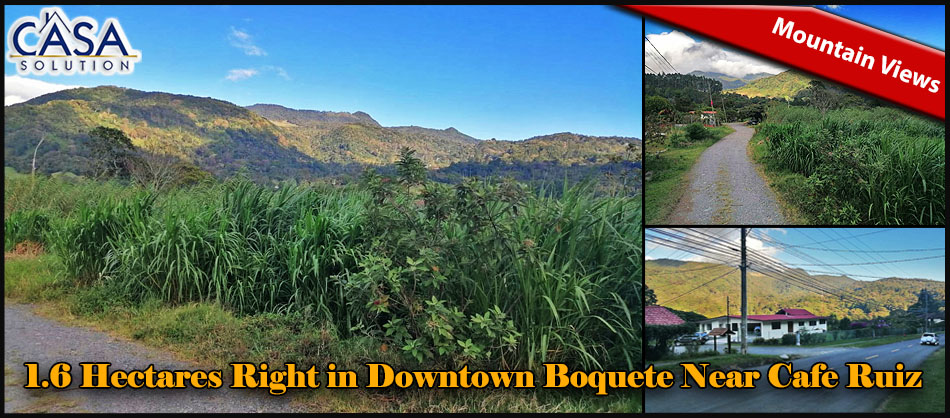 1.6 Hectares Right in Downtown Boquete Near Cafe Ruiz – Mountain Views – A Great Opportunity for Your Prime Boquete Estate or for Development
Lot Size
: 16,000 Sq.M
3.95 Acres
Location
: Downtown Boquete, Boquete, Panama
This large downtown Boquete Panama property for sale is in the "Garden District" near Cafe Ruiz coffee shop.
It offers a rare development opportunity within walking distance of all of Boquete's wonderful downtown restaurants, amenities, shops and the Central Park.
If you have the means and want an enormous estate property in a location destined to appreciate with the growth of the town, this is the place.
Please contact Casa Solution if you would like to view this property or have questions about this 1.6 Hectares Right in Downtown Boquete – A Great Opportunity for Your Amazing Prime Boquete Estate or for Development in Panama.