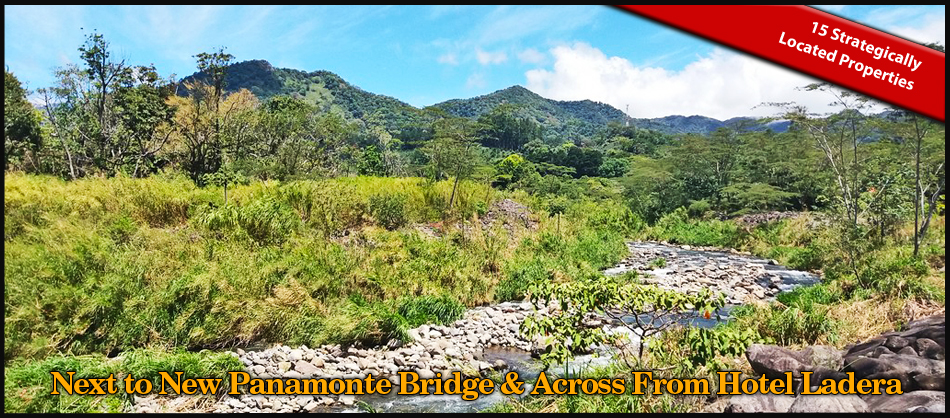 15 Strategically Located Properties Next to New Panamonte Bridge & Across From Hotel Ladera – Package Price
Lot Size
: 19,000 Sq.M
4.70 Acres
Location
: Downtown Boquete, Boquete, Panama
This is a group of 15 separately titled properties all for sale together from the same owner.  Size is total of all 15 properties and is approximate.
They are all close to each other and most are adjacent to each other, but some are up the road from the others.
These properties are along the Caldera river in prime locations.
Great views and walk right into town.
New Panamonte bridge will make these properties even more strategically located and a very short walk to downtown or the fairgrounds.
Some of these properties are adjacent to this listing also for sale:
Riverfront Property Next to New Panamonte Bridge in Downtown Boquete
News Relevant to This Property:  New Panamonte Bridge Under Construction