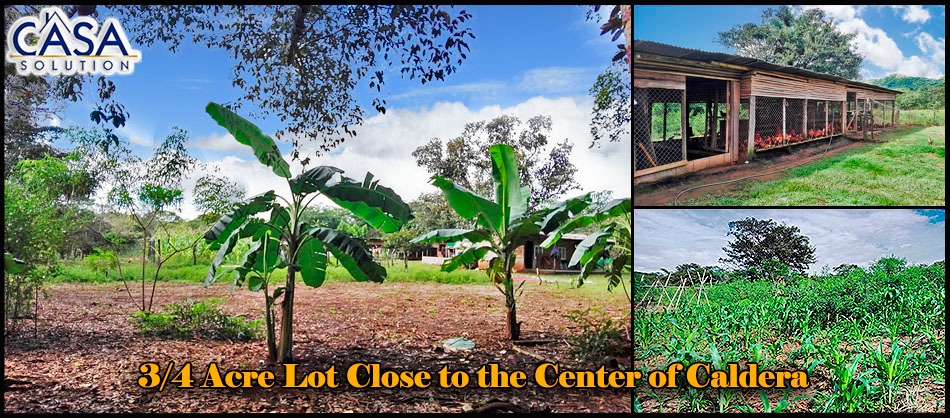 3/4 Acre Lot for Sale Close to the Center of Caldera, Boquete, Panama – Has Full Year Stream & Simple House
Lot Size
: 3,000 Sq.M
0.74 Acres
Location
: Caldera, Boquete, Panama
Property Features
: Fruit Trees, River or Stream Runs Through Property
This lot for sale offers quite a bit for the money.  It is centrally located on a paved road close to the center of Caldera, Boquete's other little downtown.
This lot is part of a 1.3 acres property for sale. You can choose to buy the entire property or this smaller lot for a lower price.
It has a year-round mountain stream on one side.
Some of the property is flat and some sloped.
It currently has the chicken coop you see pictured.
Please contact Casa Solution to visit this 3/4 Acre Lot for Sale Close to the Center of Caldera, Boquete, Panama with a Full Year Stream & Simple House or for more information.