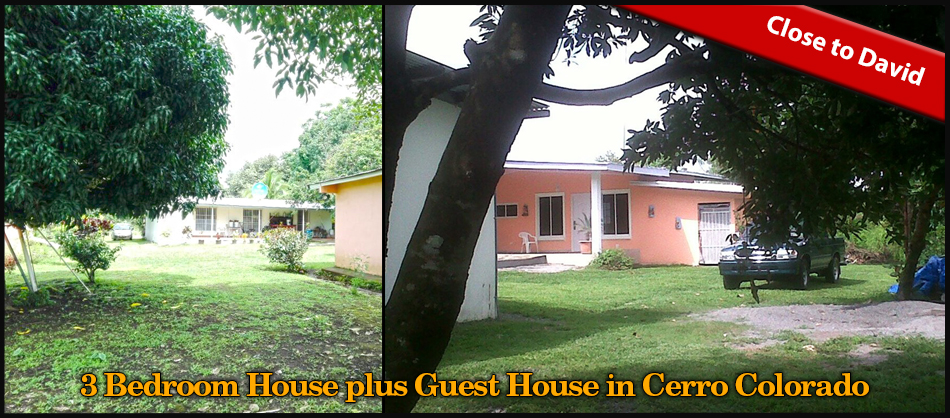 3 Bedroom House plus Guest House For Sale in Cerro Colorado, Bagala, Chiriqui
House Size
: 1,830.00 Sq.Ft
170.01 Sq.M
Lot Size
: 1,150 Sq.M
0.28 Acres
Location
: Bagala, David, Panama
This is a great economical and versatile house option.  This property has a three bedroom house and a one bedroom guest house right on a well paved road.  The house has a very nice yard and is secured by fence as well as ironwork.
The setting here is very pretty.
This house for sale in Panama is not isolated.  The house is close to an Adventist church.
Some appliances included.
There are fruit trees in the garden of this house including oranges, papaya, bananas, guabas "ice cream beans" and avocados.
This is a very convenient location with ease of access to all of these areas:
Just 12 miles – 23 minutes to Terronal Plaza in David
Just 36 miles – 59 minutes to downtown Boquete
Just 31 miles – 53 minutes to the center of Volcan
Just 21 miles – 43 minutes to Barqueta Las Olas beach hotel
Just 11.7 miles 19 minutes to Concepcion
Listed under David due to proximity.
Behind this house is 9.6 Acres of Land for Sale.