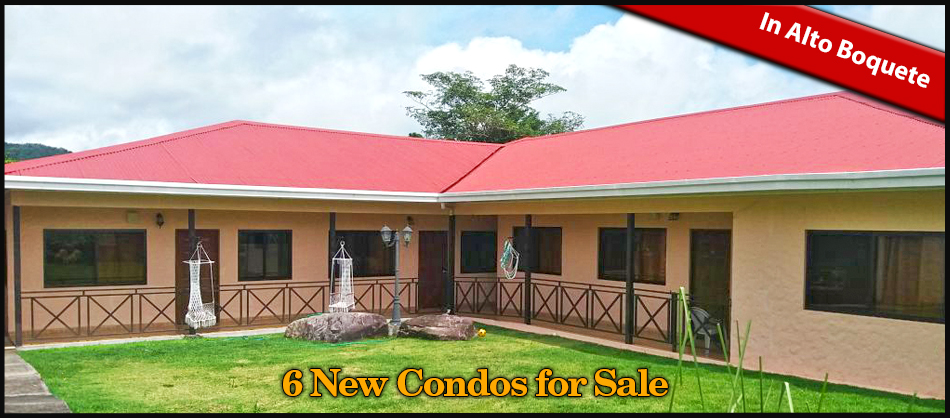 Entire Apartment Building for Sale in Boquete – 6 Separately Titled Condos – Nuevo Complejo de Apartamento en Alto Boquete
House Size
: 5,260.00 Sq.Ft
488.67 Sq.M
Lot Size
: 900 Sq.M
0.22 Acres
Location
: Alto Boquete, Boquete, Panama
This new condominium building for sale in Alto Boquete, Panama is new construction.   It is located in the San Francisco Plaza area of Alto Boquete and set down a local street.
Buy the Entire Building for $550,000
Individual Pricing as follows:
Apartamento 1. 77.7 metros. $ 85,690
Apartamento 2. 78 metros. $86,240
Apartamento. 3. 78.3 metros. $86,570
Apartamento. 4. 133.6 metros . $ 147,730 – 2 bedrooms
Apartamento 5. 72 metros. $ 79,585
Apartamento. 6. 49 metros. $ 54,450
Some current photos are large size so please excuse the longer than usual download time.
For more photos, please visit this page.
****************
Nuevo Complejo de Apartamento en Alto Boquete
El tamaño de los departamentos varía: desde 64 M2 o 680 pies cuadrados hasta 84 M2 o 900 pies cuadrados. Incluye estudio, y 2 dormitorios. Este complejo joven ofrece un ambiente acogedor, ya que el diseño está decorado con colores juveniles que hacen que el ambiente luzca fresco; El mobiliario es muy práctico y, para su comodidad, los electrodomésticos ya están en su lugar.