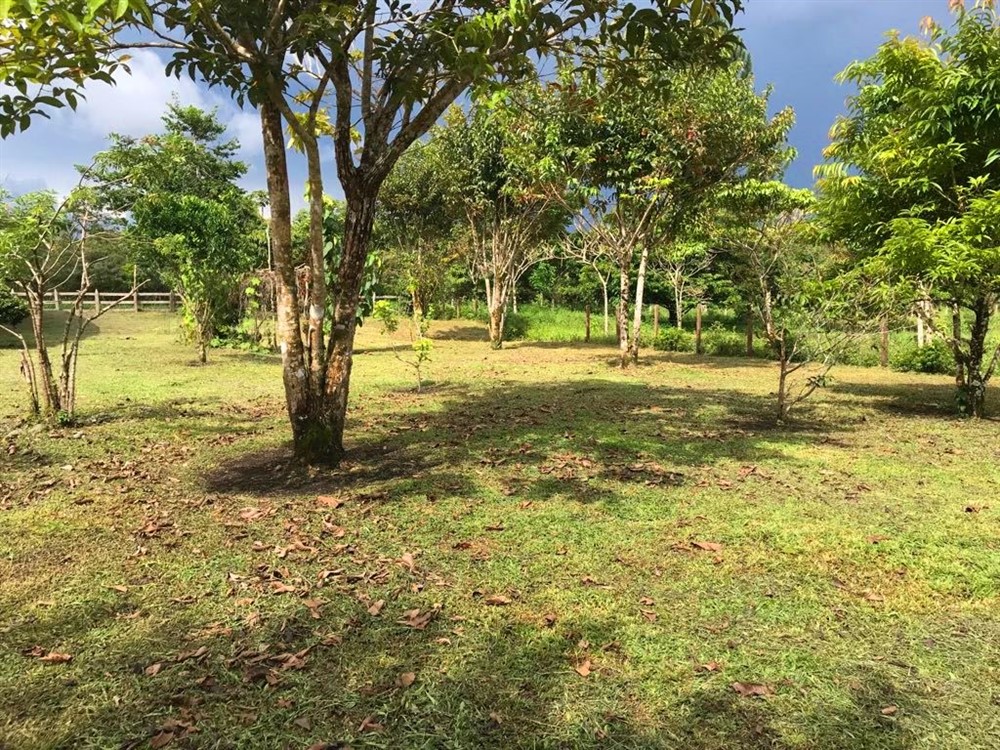 A House Plus 5 Hectares of Relatively Flat Land in Boqueron, Chiriqui, Panama – Want More Land? 10 Hectares Also Available
House Size
: 1,400.00 Sq.Ft
130.06 Sq.M
Lot Size
: 50,000 Sq.M
12.36 Acres
Location
: Guayabal de Boqueron, Volcan, Panama
This is a large parcel of land with an existing house for sale in Boqueron, Panama.
Want more land with this house?  The total property is over 10 hectares.  You can choose to purchase the 5 hectares plus the house for $249,000 or 10 hectares (101,413 square meters) plus the house for $448,000 or just 5 hectares for $199,000.
Listed under Volcan, Panama due to proximity.  Also, this property for sale is close to Volcan, Panama and Boquete.
Please contact Casa Solution for more information or to visit this 10 Hectares of Relatively Flat Land Plus a House for sale in Boqueron, Chiriqui, Panama.