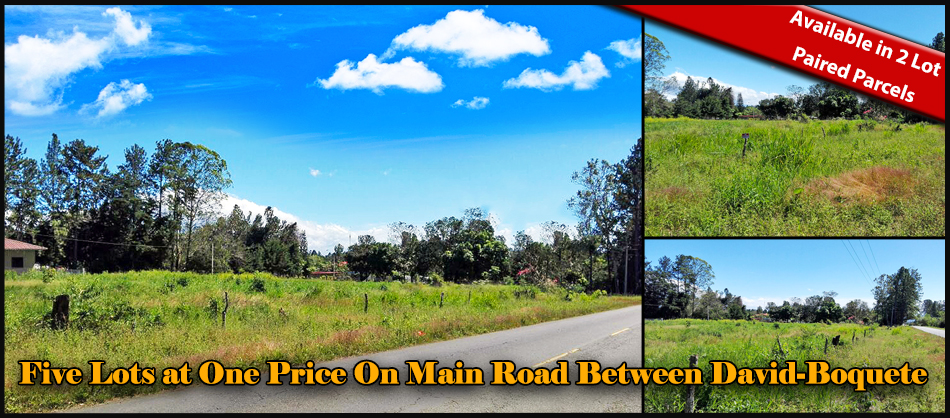 5 Lots for Sale at One Price On Main Road Between David/Boquete Highway & Potrerillos – Also Available in 2 lot Paired Parcels
Lot Size
: 6,148 Sq.M
1.52 Acres
Location
: Potrerillos, David, Panama
The main, wide paved road between Boquete, David and Potrerillos is also the quickest road between Boquete and the Volcan region.   Now available are these five lots right on that road in a developing area.
The five of them are adjacent and so could serve as one larger property with commercial and development potential.  The price shown is for all five at once.
Ask about buying just two!  They are also available in 2 lot Paired Parcels.
The lot sizes are:
1,160 square meters
1,371 square meters
1,148 square meters
1,240 square meters
1,227 square meters
These lots can also be purchased in pairs.