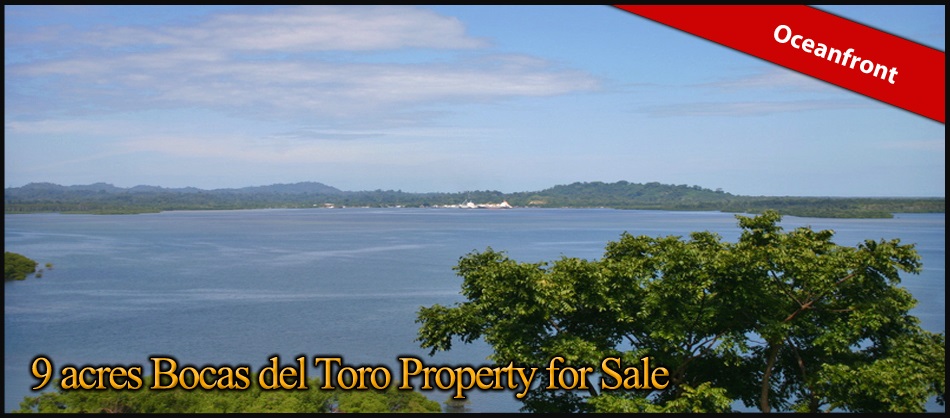 Price Reduced! Bocas del Toro Oceanfront Property for Sale – Owner financing available
Lot Size
: 4,871 Sq.M
1.20 Acres
Location
: Bocas del Toro, Bocas del Toro, Panama
Property Features
: Ocean View
This property has  ocean frontage and is "off-the-grid."  It is about 1 mile from the paved road and three miles from town.
It has banana, apple, mango and coconut trees.  The beautiful property is high and dry with considerable ocean frontage.
From the owner:
It boasts water frontage inside a protected lagoon. Located on the mainland 10 minutes from the Port of Almirante and just off the Western tip of Shepherd Island.
GPS location is as follows : 9 degrees 14'55.80"N, 82 Degrees 22'03.57"W.
Elevations range from Sea Level to 220 feet above sea level. The property has numerous buildable sites either over the water or up higher on the hillside.
The reef for diving and deep water anchorage is just outside the lagoon entrance.
This is a perfect location for a Single Residence, Remote Bed and Breakfast, Eco Resort with multiple cabins of Fishing Camp. It is located 10 minutes from the Port of Almirante where safe secure parking is available along with shopping opportunities.
Owner financing now available.
Please contact Casa Solution if you would like to view this property or have questions about this Bocas del Toro Oceanfront Property for Sale in Panama.