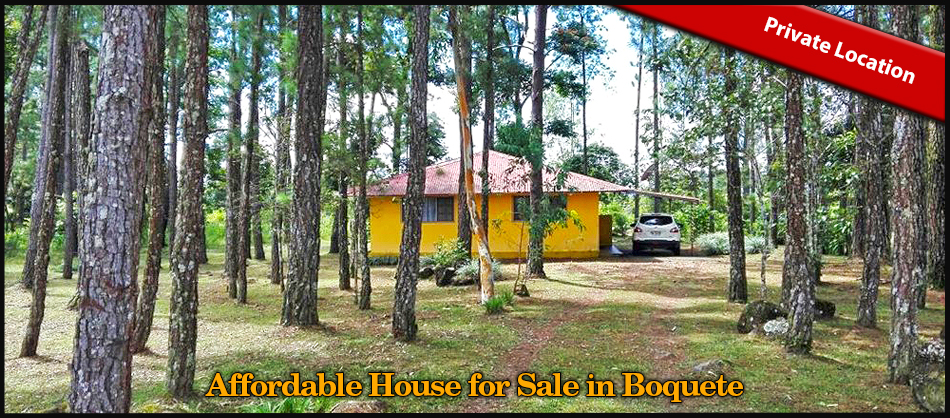 Affordable House for Sale in Boquete, Panama – Private Location
74.32 Sq.M
Lot Size
: 1,000 Sq.M
0.25 Acres
Location
: Alto Boquete, Boquete, Panama
On 1/4 acre, in a pretty natural setting, is this affordable house for sale in Boquete.
The house is a short distance from the main highway between Boquete and David.
Though the houses is in a relatively private location, it is close to several other homes, many of them new and some of them quite impressive in this increasingly popular neighborhood in Alto Boquete.
Lot size is accurate.  House size is approximate.