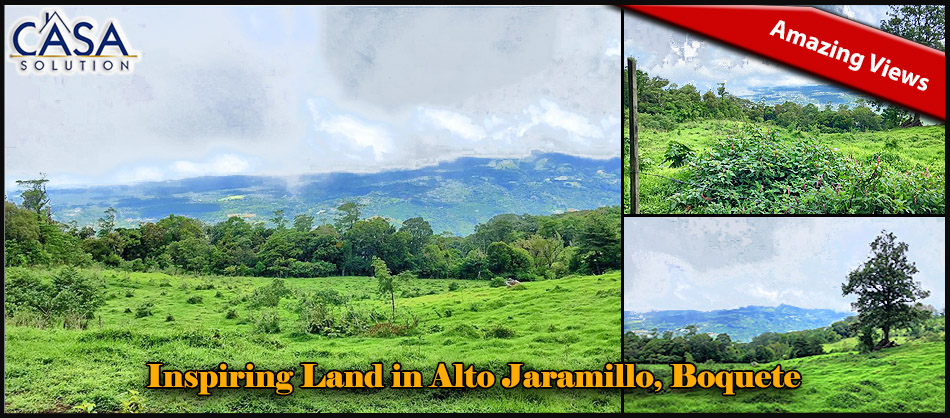 Awe-inspiring Land for Sale in Alto Jaramillo, Boquete
Lot Size
: 10,000 Sq.M
2.47 Acres
Location
: Jaramillo, Boquete, Panama
This land for sale in Alto Jaramillo, Boquete is truly inspiring to behold.
The property is a short distance up a gravel road from near the top of the Jaramillo loop road.  Its high altitude location makes for an ecstatic sight with an amazing view of Volcan Baru across the Boquete Valley.
It is one of those majestic mountain retreat locations that a visitor will literally write home about.
The property is quite large for its reasonable price too… about 2.5 acres of lush beauty.  Most of it is either relatively flat or gently sloped.
Consider this wonderful site for your new Boquete home or for an eco-retreat property that is less than 15 minutes to downtown Boquete.
Please contact Casa Solution for more information or to visit this Awe-inspiring Land for Sale in Alto Jaramillo, Boquete.