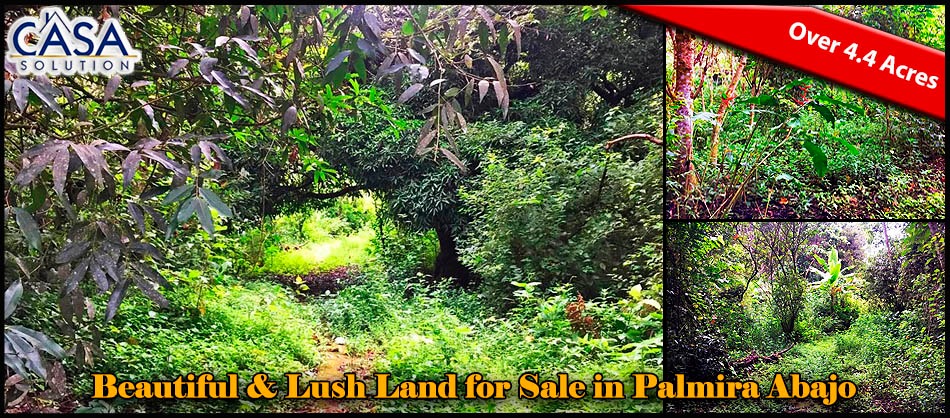 Beautiful & Lush Land for Sale in Palmira Abajo, Boquete, Panama – Over 4.4 Acres
Lot Size
: 17,881 Sq.M
4.42 Acres
Location
: Palmira, Boquete, Panama
This beautiful and lush property is ideal for nature lovers since it has a wide variety of thriving native plants and tropical trees.
It is only about 15 minutes to downtown Boquete.
Located by a river, this mostly flat land could be cultivated for your agricultural project. But also, it is a great place to construct the house of your dreams surrounded by a magnificent green environment.
The land has access to water and electricity is available – currently just 150 meters from the property.
Please contact Casa Solution if you would like to view this property or have questions about this Beautiful Land for Sale in Palmira Abajo, Boquete, Panama – Over 4.4 Acres.