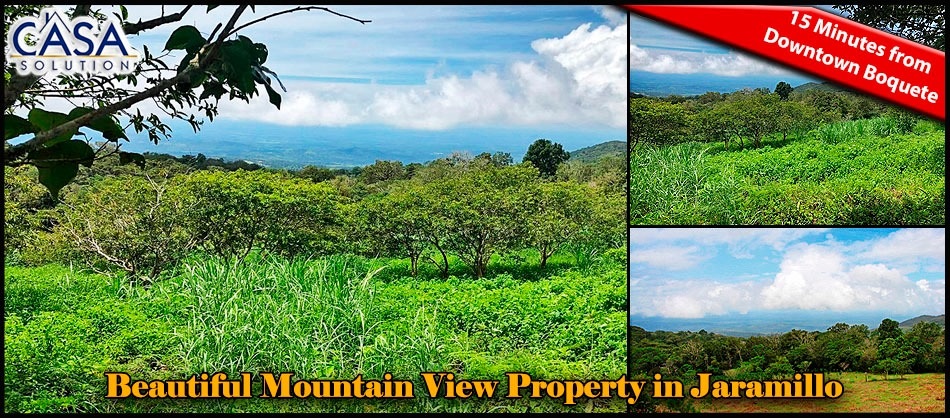 Beautiful Mountain View Property High in the Jaramillo Area of the Talamanca Mountain Range Less Than 15 Minutes from Downtown Boquete
Lot Size
: 6,132 Sq.M
1.52 Acres
Location
: Jaramillo, Boquete, Panama
As you rise above Boquete's downtown into the beautiful green of the Jaramillo mountains, you ascend on a loop road that eventually circles back to town.
At the top of this paved road, about 10 minutes from downtown there is a road that in a few hundred meters leads to this fabulous property.
In addition to its ideal altitude at 4,600 feet, the location is blessed with an awe-inspiring view all the way to the Pacific Ocean far below.  Nearby mountain ranges make the view even more majestic.
This wonderful property is an ideal home site with a beautiful view.
The photos with the green lush vegetation are current from September 2019.  The other photos are older but helpful to show the gentle topography.
Please contact Casa Solution if you would like to view this land for sale or have questions about this Beautiful View Property High in the Jaramillo Area of the Talamanca Mountain Range in Boquete in Panama.