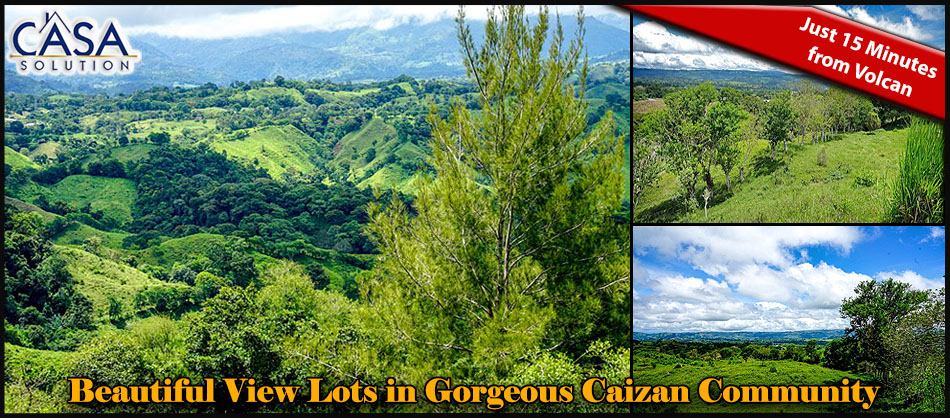 Beautiful View Property in Gorgeous Caizan Just 15 Minutes from Volcan – Farm, Estate or Development Opportunity
Lot Size
: 80,000 Sq.M
19.77 Acres
Location
: Caizan, Volcan, Panama
You can have a view blessed property in a new residential development in the mountains of Panama.
This is cool weather mountain property in Panama for sale.  At about 3,000 feet of altitude, you can expect cool nights and comfortable days year around.
There is a preliminary master plan available in case you are interesting in developing this beautiful Panama property.  There are 14 total lots available each with a beautiful view.  Each has a great building site with a minimum earth movement needed.
This property is to the west of Volcan making it a quiet area of limited development, yet close to the many amenities and community of Volcan, Panama as well as the northern border of Costa Rica.
Please contact Casa Solution if you have questions or would like to view these Beautiful View Lots in Gorgeous Caizan Community Just 15 Minutes from Volcan, Panama.