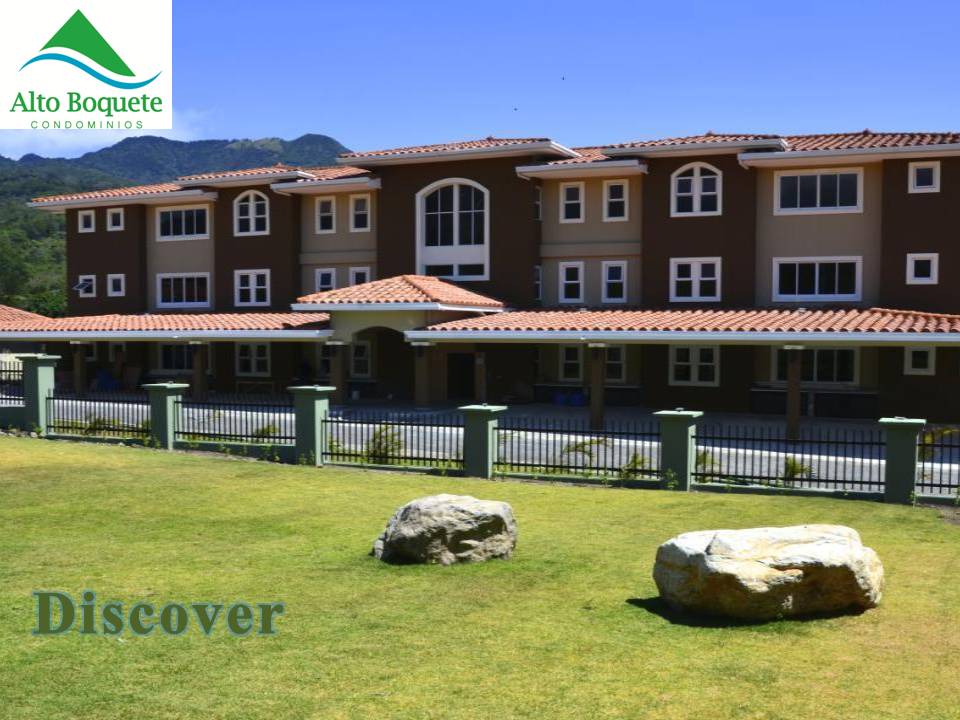 Large Condo with Great View for Sale in Boquete, Panama
House Size
: 2,737.00 Sq.Ft
254.28 Sq.M
Location
: Alto Boquete, Boquete, Panama
Unobstructed views, high quality finishes, a convenient location, and so much space.
This spacious condo is one of the largest condominiums currently available in Boquete, Panama.   (The largest is in the same building.)  In addition to its prime location, the quality is excellent as well as the floor plan and views.
The living room kitchen dining area is as large or larger than in many houses.   You will enjoy the big fireplace accentuated by travertine tiles.  Sliding glass doors provide a combination of views and easy access to the year round spring-like weather. Recessed lighting helps set the good mood.  Tall custom wooden doors with rich colors, granite countertops, upgraded fixtures and deep undermounted double sink are nice features.  The bathrooms are pretty with glass shower doors.  There is a bathtub in addition to the shower in the master.
Dedicated parking with individual security camera included.  The building has an elevator.  This unit is on the second floor though a few others are also currently available on other floors.
The condo is in a great location right at the entrance to downtown in an elevated position.  The major growth area of Boquete at the moment is in this zone due to the availability of open land and that essentially all travelers in and out of Boquete pass this important point.  Consequently, a large shopping center relative to Boquete is about to built  right across the road from this location providing added convenience, services and fun easily accessible to this new condominium complex.