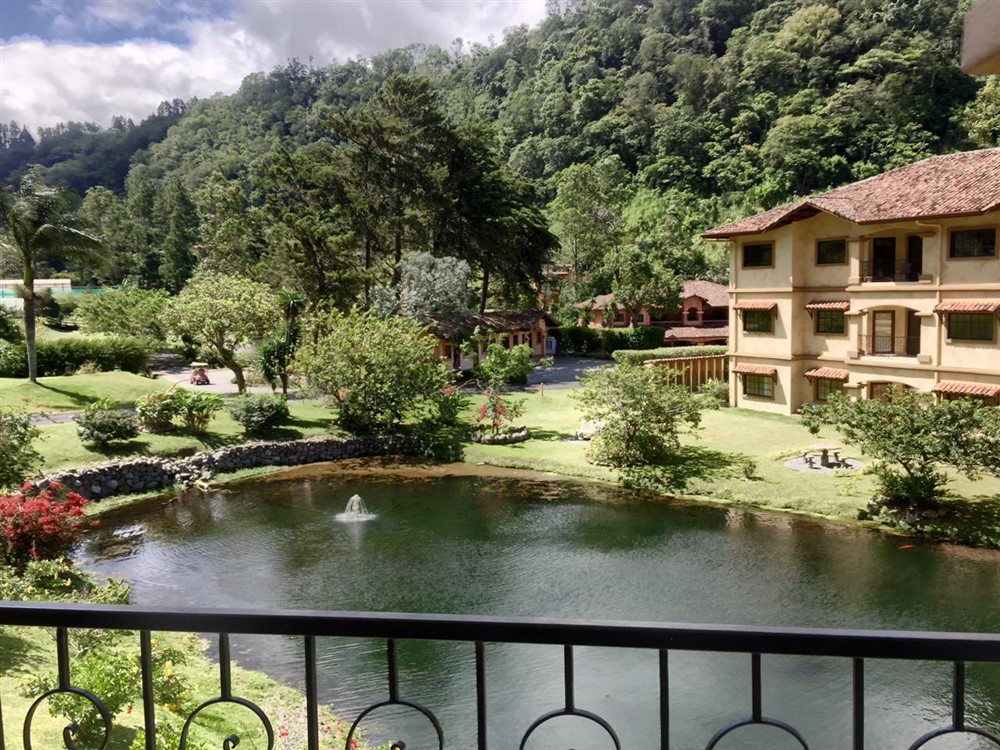 Condo in Valle Escondido, Boquete, Panama for Rent – Short or Long Term
Rental Price Furnished
: $1,850
Location
: Downtown Boquete, Boquete, Panama
This is a beautiful Condo for rent located in a very exclusive place of Boquete, the residential complex of Valle Escondido.
It is fully furnished, with comfortable living room sofas, wooden dining room set, fine wood furnishings in the bathrooms and in the kitchen which is fully equipped. Also includes a washer and a dryer.
Each bedroom has plenty of space with a private living room and a bathroom. There is a big glass door to a balcony with a wonderful natural view to the golf course and to a pond that are part of the complex.  Definitely, this is a place that invites you to enjoy a very peaceful environment with many amenities such as a spa, tennis court, outdoor and indoors pool. Or simply, you can enjoy a stroll to Downtown Boquete since it is not far away.
This condo is available for SHORT TERM RENTAL from today until December 31, 2019.
For LONG TERM RENTAL, it is available from March 2, 2020 and on.