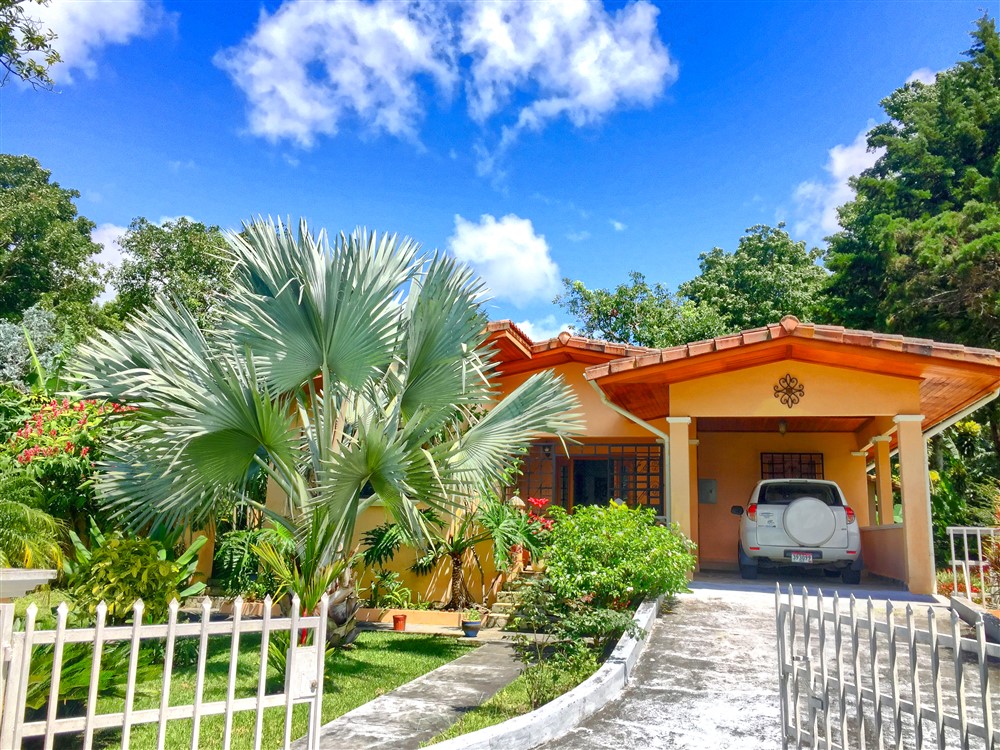 Downtown House in Garden District – Furnished – Casa Amueblada en Garden District, Bajo Boquete
Price Furnished
: $298,000
House Size
: 1,600.00 Sq.Ft
148.64 Sq.M
Lot Size
: 1,350 Sq.M
0.33 Acres
Location
: Downtown Boquete, Boquete, Panama
This is a sweet two bedroom house on a lovely lot in a great location of Boquete.   The house is in what we call the Garden District close to Mi Jardin es Su Jardin and Cafe Ruiz.
Furnishings and appliances are included.
This house is a great option for those who seek to be able to take a nice stroll into downtown while not being right in the midst of downtown activities.   The house has very nice finishes.
*************************
Casa Amueblada en Garden District, Bajo Boquete
Esta es una dulce casa de dos dormitorios en un terreno precioso en una gran ubicación de Boquete. La casa está en lo que llamamos el Garden District cerca de Mi Jardín es Su Jardin y Café Ruiz.
Muebles y electrodomésticos están incluidos.
Esta casa es una gran opción para aquellos que buscan ser capaces de dar un agradable paseo por el centro de la ciudad, sin estar justo en medio de las actividades del centro. La casa tiene muy buenos acabados.