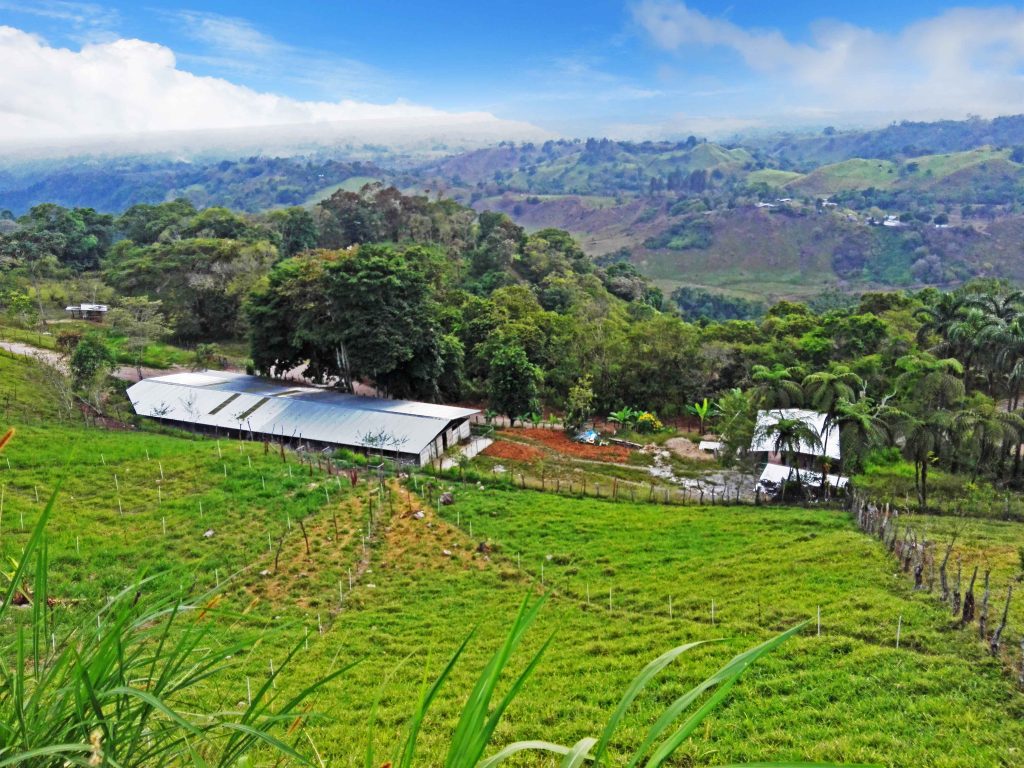 Farm Property Near Volcan Panama – Well Established and Prepared for Goat Farm
Lot Size
: 22,424 Sq.M
5.54 Acres
Location
: Buena Vista, Volcan, Panama
This farm property already has lots of infrastructure already built.   It has 15 fenced blocks for grazing goats, an electric fence system installed inside the blocks, 1 deposit or warehouse and well, 2 water reserve tanks of 2500 liters each, electricity and potable water service installed underground, residence for farm worker and a small rustic cabin.
The entire perimeter is completely fenced with barnyard wire, a galley that could house 80 goats. It has a flat area with a spectacular viewpoint with a concrete wall and cyclone mesh.   This part of the farm has an automated gate and has three flat sites with excellent views.
Very close to this property (not adjacent) and available from the same owner is this Beautiful House and Property in Volcan.
Please contact Casa Solution for more information or to visit this Farm Property Near Volcan Panama – Well Established and Prepared for a Goat Farm.