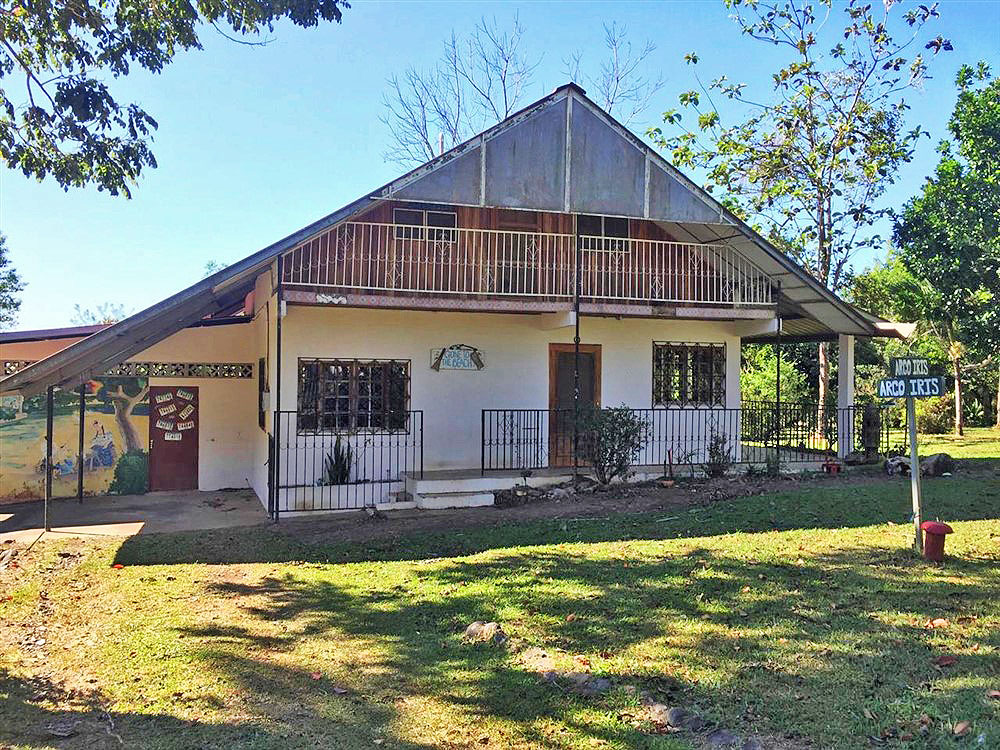 House plus Simple Casita & 17.5 Hectares in Potrerillos Arriba, Dolega, Chiriqui with Full Year Stream
House Size
: 1,400.00 Sq.Ft
130.06 Sq.M
Lot Size
: 175,000 Sq.M
43.24 Acres
Location
: Potrerillos, Boquete, Panama
This is a large and relatively flat property in Potrerillos Arriba.  It is a short distance from the paved road and has a full year stream on the property.
The main house is 3 bedrooms, 2 baths. The casita is 3 bedrooms, 1 bath.
From the upstairs balcony of the house you can see all the way to the Pacific Ocean.
In addition to the house there is a casita for the caretaker or for a guest house.
The property is in a rural, peaceful setting that is excellent for agriculture.  There are lots of  trees and vegetation on the land.
Fruit trees on the property include orange, grapefruit and lemon.  There is also some coffee.  The site is good for livestock like cows, sheep or horses.
There is a well with an approximate depth of 57 meters.
Utilities already provided to the house on the property.
House size is approximate.
There is a well on the property – with a view of the Pacific Ocean.
All flat land – with a seasonal stream.
Listed under Boquete due to proximity.
Please contact Casa Solution to view this property or for more information.