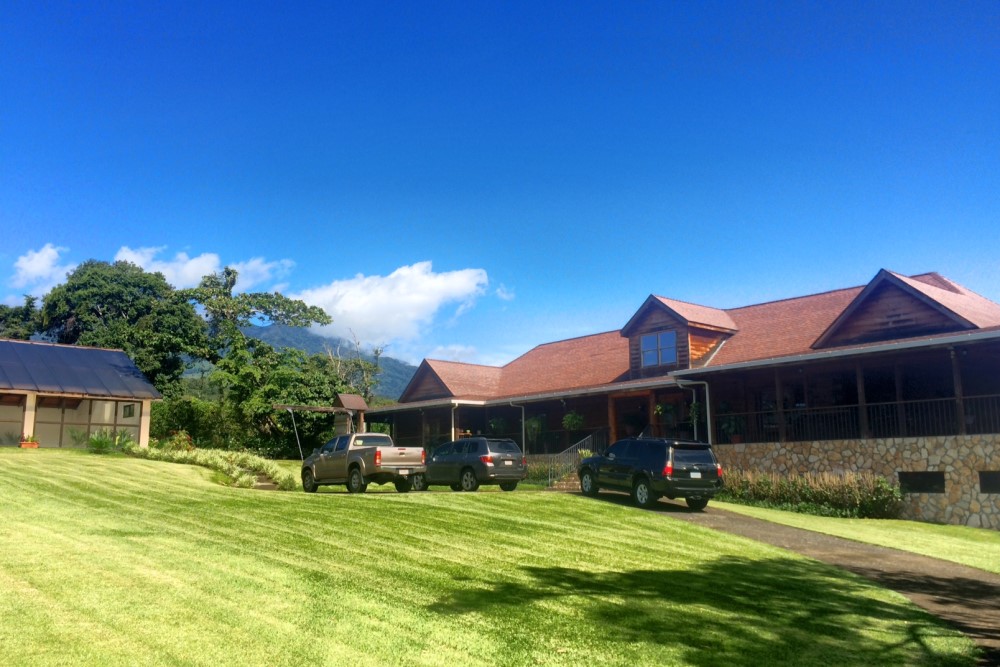 Impressive Estate House with Indoor Swimming Pool – Impresionante Casa con Piscina Cubierta
Lot Size
: 6,000 Sq.M
1.48 Acres
Location
: Volcancito, Boquete, Panama
As you pass through the large gates of this fine estate, tropical flowers line the entry and you are instantly impressed by the lovely landscaping.  As you approach the house, you are struck by the surrounding mountain views, openness of the space and the uniqueness of the house.
The interior of the home provides the feeling of being in an alpine resort.  It provides ample opportunity to enjoy and appreciate the gorgeous surroundings.
The lot is nearly 1.5 acres.
The house has a covered indoor solar heated swimming pool in the gardens next to the house.
It is about 10 minutes to downtown Boquete in a quiet neighborhood of Volcancito.
*****************
A medida que pasan a través de las grandes puertas de esta fina propiedad, flores tropicales alinean la entrada y que son inmediatamente impresionado por el precioso paisaje. Al acercarse a la casa, que son golpeados por las vistas de las montañas circundantes, la apertura del espacio y la singularidad de la casa.
El interior de la casa ofrece la sensación de estar en una estación de esquí alpino. Proporciona una amplia oportunidad de disfrutar y apreciar los magníficos alrededores.
El lote es de cerca de 1,5 acres.
La casa tiene un solar de la piscina interior cubierta con calefacción en los jardines próximos a la casa.
Está a unos 10 minutos del centro de Boquete en una zona tranquila de Volcancito.