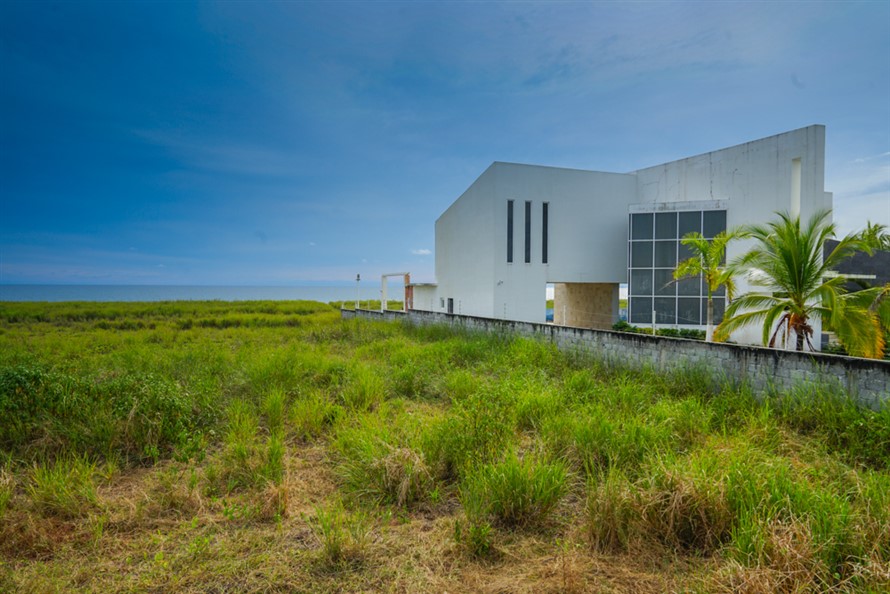 Large Ocean Lover's Lot with 40 Meters of Beachfront for Sale in Exclusive Section of Las Olas Gated Community in Panama
Lot Size
: 2,400 Sq.M
0.59 Acres
Location
: La Barqueta, Pacific Beaches Chiriqui, Panama
This over half acre lot right on the beach is in the most exclusive section of the Las Olas resort beach community.
It is a flat lot next to high end homes.  The beach in front of this lot is extensive making it a great place for taking in the sun, the natural scene or for long luxurious walks.
The Las Olas Resort is the largest, most developed and only major beach resort within 30 minutes of David, Panama. This resort has residential developments on both sides with lots of high-end homes. To the right of the resort is a long line of smaller lots. It has plenty of gorgeous homes. The left side is a smaller, somewhat more exclusive section mostly due to the larger lot sizes. This has led to some of the biggest and very impressive homes being built on this side.  This lot for sale is on the left side of the resort and is over 1/2 acre right on the ocean.
Several large, upscale homes already exist on the same street. An eco-reservation is a walk away and provides an amazing experience for nature lovers. The nearby resort already has a gym, tennis, and pool available and has plans to build a golf course.
The resort has an excellent high quality restaurant with both indoor and beachfront dining, and there are a few restaurants within walking distance that serve local cuisine.
Want an even bigger lot?  The adjacent lot here is also for sale.  Consider buying both for an extraordinary 1.2 acres total.
Please contact Casa Solution if you would like to view this property or have questions about this Large Beachfront Lot for Sale in Gated Community in Panama.