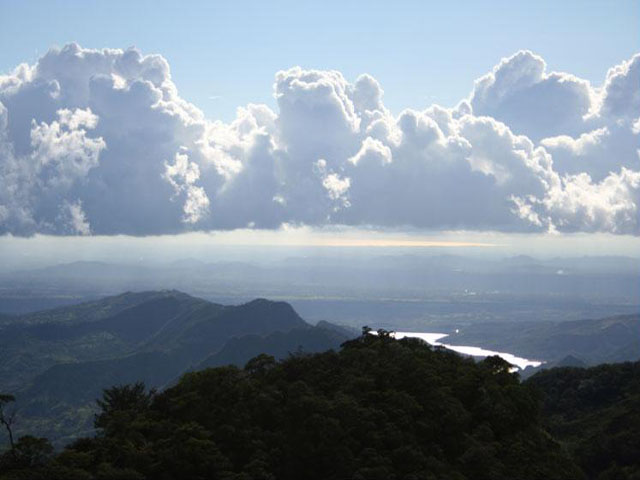 Beautiful Lot in Bella Vista del Mundo, Impressive New Hotel Now In Operation!
Lot Size
: 3,031 Sq.M
0.75 Acres
Location
: Gualaca, Boquete, Chiriqui, Panama
A Very Special Feature
: Views
Bella Vista Del Mundo, with one of the most beautiful views of the world you will find anywhere on this planet is located in the beautiful rainforest of the Province of Chiriquí in the mountains above the town of Gualaca, Republic of Panama. On a clear day one can see the Pacific Ocean on the horizon, from the fishing Village of Boca Chica and the big island of Boca Brava all the way west to the border of Costa Rica.
The property overlooks a rain forest covered valley and mountains as they descend to a lake at the bottom of the valley. The river Esti is its border on the east with a small creek on its border on the west.
This relatively new development has a three story hotel now in operation!
About an hour from Boquete on the way to Bocas del Toro in a beautiful location.    Also easily accessible from David and Bocas.