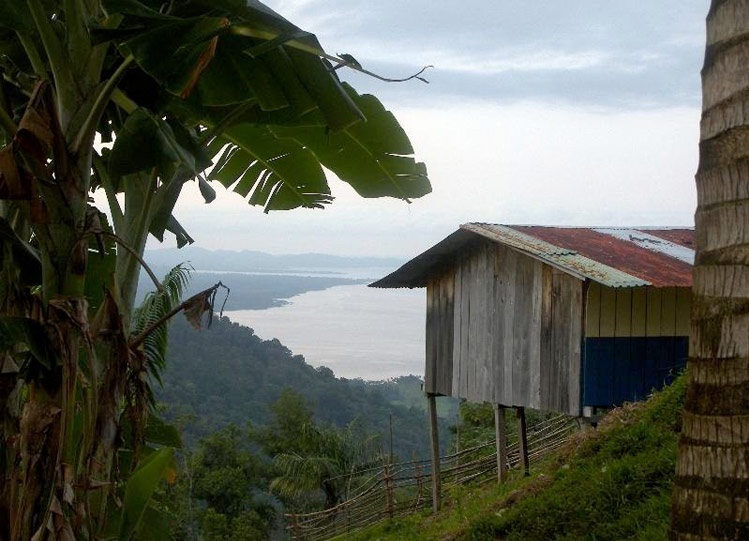 Eco Resort in Mountain Cloud Forest – Fully Operating – Eco Resort en el bosque nuboso de montaña – en pleno funcionamiento
Lot Size
: 113,775 Sq.M
28.11 Acres
Location
: Fortuna, All, Chiriqui, Panama
Property Features
: Mountain View
A Very Special Feature
: Genuine Operating Eco-resort
Located in the mountains on Panama's continental divide and the road between Boquete and Bocas del Toro is this fully functioning and successful eco-lodge.  It's a back-packer's must visit experience and a lifestyle opportunity. A wildlife mecca, sloths, monkeys and honey bears (kinkajous) are examples of the animals that regularly visit here.
The property has jungle trails and lookouts with vistas as far as the Pacific Ocean and Costa Rica.  Own an adventure center.Tours from the site include hotsprings, jungle hikes, night safaris, beach tours, secret waterfall, indigenous village experiences, and coffee tours.
The lodge has a game room,  bar with happy hour, movie lounge, viewing platforms, organic coffee farm, onsite jungle trails, rescued animals, and 2 kitchens.
*****************
Eco Resort en el bosque nuboso de montaña – en pleno funcionamiento
Ubicado en las montañas en la división continental de Panamá y el camino entre Boquete y Bocas del Toro es este eco-lodge totalmente funcional y exitoso. Es una experiencia de visita obligatoria y una oportunidad de estilo de vida. La meca de la vida silvestre, los perezosos, los monos y los osos de miel (kinkajous) son ejemplos de los animales que visitan regularmente aquí.