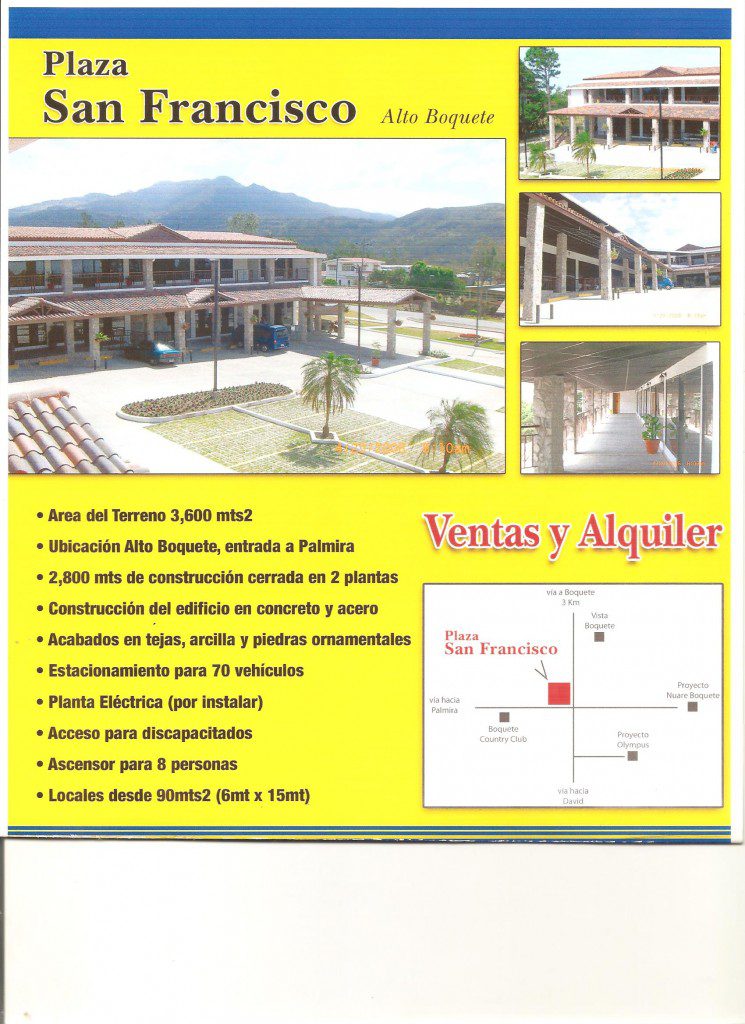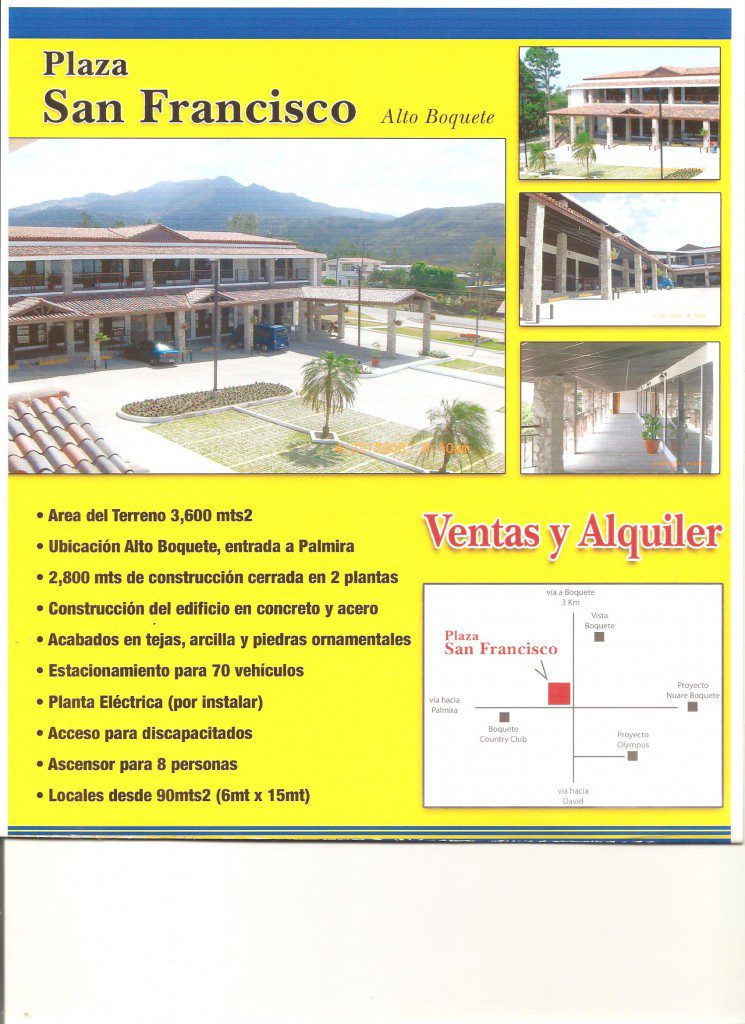 Prime Commercial Spaces for Rent in Boquete, Panama
90.12 Sq.M
Location
: Alto Boquete, Boquete, Panama
Pick from one of two prime ground floor commercial spaces in one of Boquete's newest and largest commercial centers.  Located in Alto Boquete, 5 minutes from downtown, on the new highway between Boquete and David.  Popular traffic producing businesses already at this location including Scotia Bank.  Front and rear entrances.
Rental Space 2: 1 bathroom
Rental Space 4: 2 bathrooms.
Plaza San Francisco has 70 parking spots, gym, supermarket, restaurants, and Scotia Bank and an elevator to the second floor businesses.
******************
Esta Plaza cuenta con la presencia del Banco de Escocia (Scotia Bank), supermercado, panadería, restaurantes, gimnasio, aseguradora, salón de belleza/spa, almacenes variados, y muchas otras amenidades para complacer las necesidades de nuestros clientes.  Cuenta con estacionamientos privados, ascensor y un puente elevado para la seguridad de quienes que nos visitan.
Beneficios: Cerca del tráfico, a 3 minutos del centro del pueblo de Boquete en carro, cámaras de vigilancia, seguridad las 24 horas, acceso para discapacitados, escalera de emergencia.
Tenemos un local comercial de 90mt2 en Planta Baja
Renta: 387.85 (alquier)
Itbms: 27.15
Mantenimiento 135.00
Total a pagar por el inquilino es de 550.00
De  igual manera se estara desocupando un local en planta alta en marzo, un bano.
Renta: 294.39
Itbms 20.61
Mantenimiento:  135.00