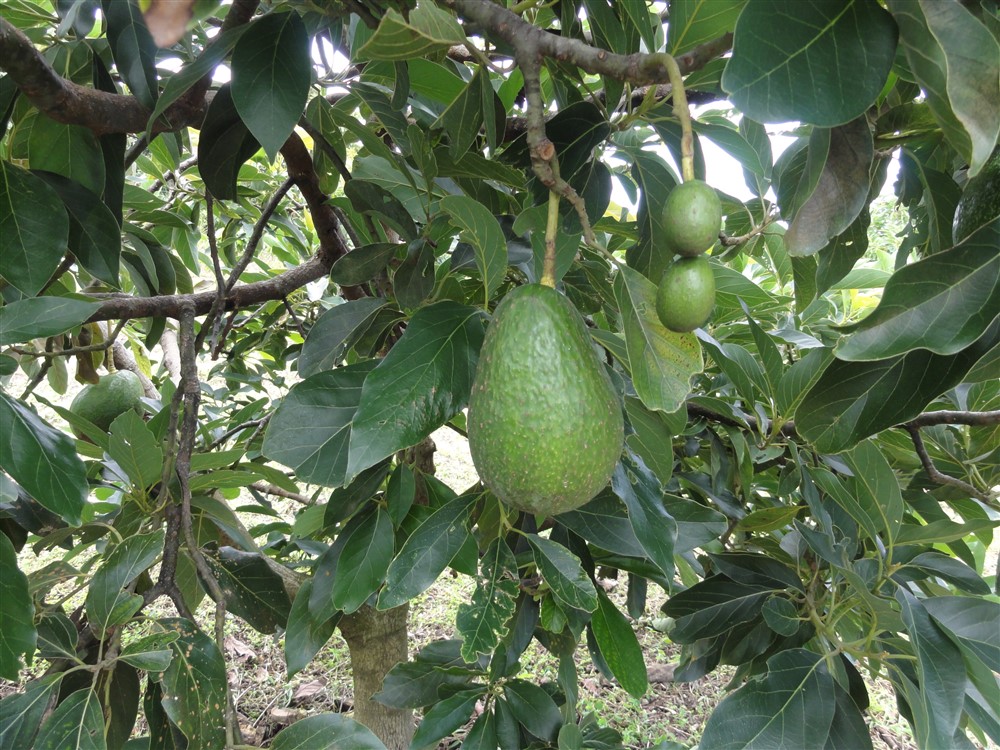 Large Avocado Farm in Palmira, Boquete – Great Opportunity!
Lot Size
: 179,976 Sq.M
44.47 Acres
Location
: Palmira, Boquete, Panama
Property Features
: Coffee plants, Fruit Trees, River or Stream Along Border
Seeking a producing farm in the Chiriqui highlands convenient to a thriving town with a vigorous crop?  This is it.
Between 650,000 to 1,000,000 lbs production Avocado Farm
There are approximately 1,800 to 2,000 avocado trees on the farm with 1,300 already in production.
Some of the trees produce up to 1,000 lbs of avocados each..  Averaging conservatively 500 lbs a tree which is considered a low estimate, the farm produces over 650,000 lbs of salable avocados a year and possibly up to 1,000,000 lbs or more at full production.    That is a lot of avocados.
Most of the avocados produced in Panama are grown in lowlands.  This highlands farm has a later harvest than most of the farms in Panama.  Therefore, when these plants are harvested, there is a high demand and little competition for the product.
In addition, the operating costs are extremely low and maintenance requirements are minimal.
The farm also produces some coffee, Persian lemons, and orange trees too.
There is a full year stream bordering the farm and also a two bedroom, one bathroom caretaker's house of solid structure.
The water sources are the stream, a well, and "city" water.
Electricity access runs right up to the property.
The farm is located in a desirable area of Boquete just off the recently paved road in Palmira that connects with Volcancito.
Nearly the whole farm is relatively flat and it can be driven.
This area has excellent potential land appreciation value.  Between that and the  returns from the crop, this is potentially a fantastic investment property.
It also has nice views.  Nearly the whole farm is relatively flat and can be driven.
The land is held in 7 separate fincas / properties which provides benefits such as the ability to sell parcels in the future without the need for segregation approvals.  There is an additional 1.4 hectares of adjacent property also available from the same owner providing an eighth parcel.
The above information was provided by the owner and is subject to independent verification.   We believe this to be an excellent opportunity.