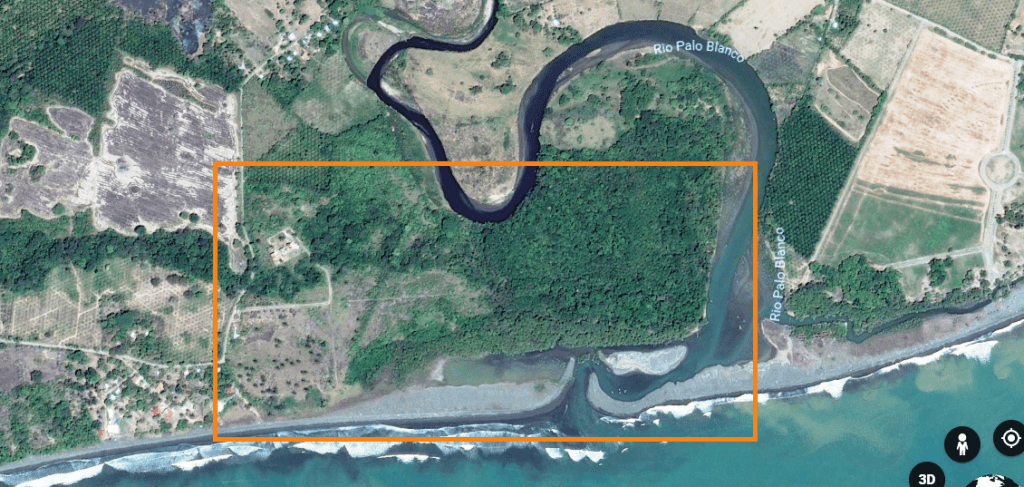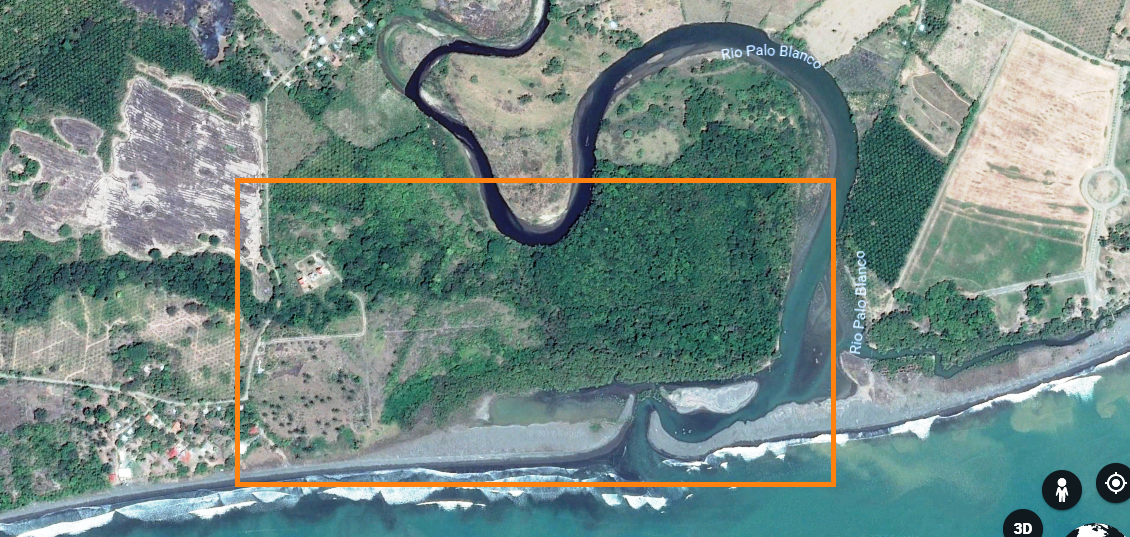 Puerto Armuelles Panama Beachfront and Riverfront Development Property
Lot Size
: 383,305 Sq.M
94.72 Acres
Location
: Puerto Armuelles, Pacific Beaches Chiriqui, Panama
This impressive property for sale in up and coming Puerto Armuelles Panama already has seen some development including the water and power connection.
It is a very large  beachfront property for this area.  It has views of Charco Azul Bay, Punta Burica, the Puerto Armuelles city lights and the lights from the nearby PTP pier.
The property has been certified as being outside of the 10 kilometer border zone by governmental authorities.
Be so close to city service as well as the views of the Bay and the lights of the city.  The property has the best beaches of the area, easy access to paved roads and access to city services such as water, power, communications, hospital and stores.
The property borders the Palo Blanco River and also has a seasonal creek making for lots of great waterfront site opportunities.
It is only about 60 miles from David, Panama, Panama's third largest city and the entire way is well-paved highways.
It also has a coconut plantation with royal palms, coconut palms, avocado and mango trees.  The land has flat terrain.
The property has 333,305 square meters titled and another 60,000 meters that is rights of possession for a total of approximately 338,305 square meters of land.
Soil tests have produced results of hard pack gravel at beachfront and hard pack clay on the rest of the land.  It has been tested for percolation to build septic tanks with percolation fields.  The soil has been shown as structurally resistant for the purpose of building high rise condo buildings.
Enjoy tourism development incentives for this area as well as nearby duty free stores on the border.
And Puerto Armuelles is just beginning to see the benefits of the revived banana industry in the area.  The banana industry is enjoying major investments here:
$100 million for Chiriqui & Bocas del Toro Bananas! – Economic Boon for the Region
Please contact Casa Solution for more information or to visit this Puerto Armuelles Panama Beachfront Development Property for sale.