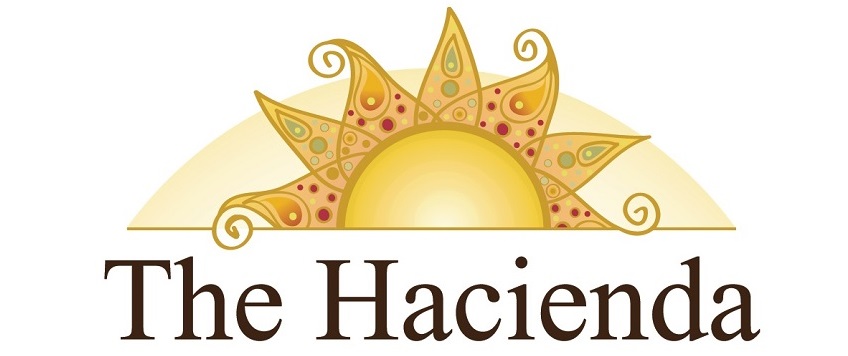 Short Term – The Hacienda Vacation Rental – An Entire Large Boquete House in Convenient Tropical Forest Setting – Many Options Available
Location
: Jaramillo, Boquete, Panama
The owners are wonderful people and deeply knowledgeable about Boquete's attractions, activities, restaurants and amenities.
They are also an excellent resource for relocation purposes should you have any thoughts about living in our precious town.
Rental price shown is approximate.
Please note that there are many options at various prices available at The Hacienda including renting just a room, one floor, the casita or the whole house.  See below for links to the many choices.
About this Vacation Rental:
The Hacienda Vacation Rental – Boquete's Natural Beauty at Your Doorstep

This beautiful 3 bedroom, 3 ½ bath home is surrounded by beautiful lush gardens with ferns, orchids, bromeliads, cacti, succulents and hundreds of banana trees. There are magnificent views to the Volcan Baru and the Pacific Ocean that can be viewed from several decks and terraces.
The upstairs has a lovely, open living room and TV area, breakfast bar, large dining room table, complete kitchen with dish washer, an open sun deck with mountain views, a covered deck overlooking the gardens and a master bedroom suite with a king size bed and large private bathroom with a shower and a bathtub (rare Panamanian treat). The view from every window is lush green and filled with natural beauty. There is a big screen TV, DVD player, wireless internet, BBQ grill, a wide variety of succulents on the porches and comfortable outdoor furniture to enjoy the indoor-outdoor living of the famous Boquete climate. There are two desks so you can catch up on work, emails or post your vacation photos.
The downstairs has two bedrooms, a family room, dining area, 2 ½ bathroom.  The family room has a small wood game table, a couch, chairs, book cases, coffee table and breakfast station with microwave, toaster oven, hot plate, electric kettle and a toaster. We provide yoga mats, board games, a book lending library and many DVD's to make your stay fantastic and fun.
The Terrace Bedroom opens onto a large covered patio adorned with a variety of cacti and succulents. The outdoor furniture is ideal for relaxing from your daily hike. Internet is available on the porch so many folks catch up with the real world as they sip a glass of wine. There is a hammock for the ultimate Panamanian relaxation experience. Gardens grace the walkway. The room has a queen size bed with the requisite high count sheets and down comforter. There is a TV with DVD player. Your private bathroom is a mere five feet from your door with a hot water rain shower.
The Garden Suite is beautifully appointed with hand crafted wood closets and full glass French Doors that open onto lush gardens filled with a variety of ferns, bromeliads and orchids. There is a private bathroom with a large, hot water rain shower in the suite and a small sitting room with a television and DVD player. Enjoy the private open patio with a variety of potted succulents and a line of flowering exotic ginger plants shading the area. There are two chairs ideal for listening to the colorful, tropical birds.  The Garden Suite has linen curtains for privacy, plush towels, luxurious sheets and a down comforter for the queen size bed.
In each room there is wireless internet. There are 3 TV's with DVD players and a library of DVD's. We provide shampoo, cream rinse, shower gel and a hair dryer. During your visit you have access to a local cell phone, umbrellas, flash light, area maps, yoga mats and area brochures. The Hacienda is a 10-minute drive from downtown Boquete. Walk downhill from The Hacienda to the village center in 20 minutes. A taxi is generally $6 per trip.
The Gardens and Walkways
The Hacienda is a very lush and you are encouraged to wander the gardens, walkways and stairways. We have a variety of orchids, bromeliads, ferns, cacti and succulents. There are flowering plants and trees that draw in hummingbirds and butterflies. Many avid birders have had a great time discovering new species to add to their lists right in our backyard. As you walk you'll discover many small niches created specifically for observing the extraordinary mix of wild jungle and manicured gardens that attract the wide diversity of tropical birds that flourish in the Boquete highlands. There is a mixture of banana plantation, wild jungle and planned garden beds. There is an assortment metal and ceramic suns framing special nooks throughout the property. Colorful concrete benches, comfortable outside furniture, couches, swings and hammocks are discovered as you investigate the grounds. Walk down the winding concrete steps to the stream area where jungle abundance surrounds you. In certain seasons the small stream becomes a trickle but the path it cuts into the banana jungle is always peaceful and prefect for sharing long conversations, reading that great book or simply sitting in quiet contemplation.
The Hacienda Vacation Rental $195 per day, 4-day minimum
Other great options at the Hacienda Bed and Breakfast for your deluxe Boquete vacation:
The Entire First Floor of the Main House (including two bedrooms)
The Casita – Your Own Cottage near the Main House
Please email, call or stop in to the Casa Solution office for more information or to schedule your visit.
This is a great option for your stay in Boquete.