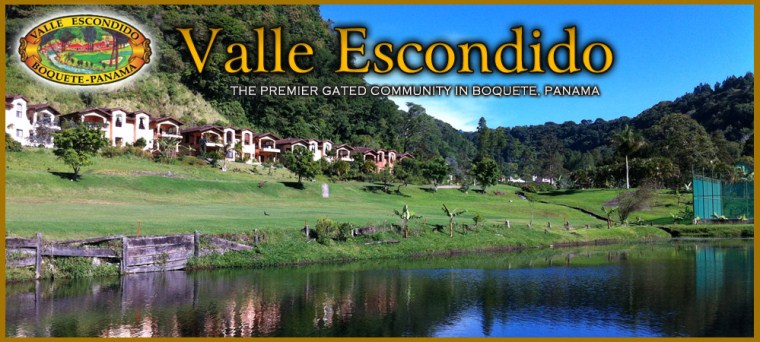 Valle Escondido, Boquete Panama – the Most Listings of Houses and Condos for sale
Location
: Downtown Boquete, Boquete, Panama
Valle Escondido is the luxurious residential development credited as a major factor in starting the wave of expats coming to Panama for a better lifestyle. When AARP first announced that Boquete, Panama was one of the best places in the world to retire and the International Living organization declared that Boquete was the number 1 recommended retirement destination for expats, Valle Escondido was in the initial stages of construction and offered a prime lifestyle opportunity. Valle Escondido boasts a gorgeous mountain valley close to a sweet and friendly town center in a secure, amenity-rich setting.
Enjoy golf, tennis, a work-out in a quality gym, a swim in one of Valle's indoor or outdoor pools, or a spa treatment right there at the development.
Properties in Valle Escondido have been selling fast. Please call or email us or visit one of Casa Solution's Boquete offices on the Main Street in Boquete for more information on great Valle Escondido properties for sale.
Casa Solution has the most listings in Valle Escondido of any real estate agent or agency.
Please contact us to learn more or to schedule showings today.