Main Content
Extraordinary Ocean View Estate Property of Nearly 24 Acres Consisting of Three Lots for Sale in Rincon Beach Estates, Boca Chica, Panama – Extraordinaria Propiedad con Vista al Mar en Rincón Beach Estates, Boca Chica, Panamá
Istana / Rincon Beach Estates, Boca Chica, Beaches Chiriqui, Chiriqui
This extraordinary ocean view property with river frontage is adjacent to the beautiful El Regalo Resort.  Come to your new Boca Chica area estate in style... the property is right next to a helipad that is part of the resort.
This great opportunity is located in the northeast corner of Rincon Beach Estates, the prime oceanfront community in the Boca Chica region of Panama.  The community has many large estate homes and a boat launch that leads to the ocean.
It consists of three separately titled properties - each with plenty of land in a gorgeous setting.  The lots are the highest point in the Rincon Beach Estates development.
The properties include 600 feet of frontage on the river that leads into the nearby ocean.
The price Shown is for the Combination of all Three Lots.
Total Size of All Three Lots Combined:
Lot 49, comprised of 28,193 sq. meters / 6.97 acres,
Lot 50, comprised of 2 parcels totaling 43,658 sq. meters / 10.79 acres,
Lot 47 (a small portion), comprised of 9,688.51 sq.meters / 2.394 acres.
Note: Lot 49 is the site of the community water tank, which is built into the hillside for esthetic purposes.  A small parcel of Lot 49, comprised of 1,222.73 sq. meters / .302 acres, will not be included in the sale.
Lot 50 is the highest point in the area and has more than 600 feet of water frontage.  These lots have great views.
This property is approximately 85 feet above sea level and has an unobstructed 360‐degree view:
Estero de la Montana
Pacific Ocean
Mountain ranges to the north and to the east
El Regalo Resort
Night lights of Boquete and smaller villages
Volcan Baru – dormant volcano near Boquete
There are several small islands just offshore, including Isla Venado, where you can swim and fish for lobsters. Farther offshore is some of the world's best sport fishing and for those familiar with this sport, Isla Coiba, Hannibal Bank, Islas Secas, and more are close by. On a clear day you can see Isla Coiba and Isla Parida to the southeast. There are numerous world class activities within an hour's travel. From sport fishing at Hannibal Bank, to surfing at Venao Beach, to whitewater rafting or touring local rain forests in the Serranía de Tabasará (central mountain range) at 4,000 feet above sea level, there is something for everyone.
Want less land?  The owner will consider selling a portion of the total property.
The seller will also consider financing with a significant down payment, plus interest, for up to 10 years.
Please contact Casa Solution if you would like to view this property or have questions about this extraordinary Ocean View Estate Property of Nearly 24 Acres Consisting of Three Lots for Sale in Rincon Beach Estates, Boca Chica, Panama.
---
Extraordinaria Propiedad con Vista al Mar de casi 24 acres que consta de tres Lotes en Venta en Rincón Beach Estates, Boca Chica, Panamá
Esta extraordinaria propiedad con vista al mar y frente al río se encuentra junto al hermoso El Regalo Resort. Venga a su nueva propiedad en el área de Boca Chica con estilo ... la propiedad está justo al lado de un helipuerto que forma parte del complejo.
Esta gran oportunidad se encuentra en la esquina noreste de Rincon Beach Estates, la principal comunidad frente al mar en la región de Boca Chica de Panamá. La comunidad tiene muchas casas grandes y un lanzamiento de botes que conduce al océano.
Consiste en tres propiedades tituladas por separado, cada una con mucho terreno en un entorno magnífico. Los lotes son el punto más alto en el desarrollo de Rincon Beach Estates.
Las propiedades incluyen 600 pies de frente en el río que conduce al océano cercano.
El precio que se muestra es para la combinación de los tres lotes.
Tamaño total de los tres lotes combinados:
Lote 49, compuesto por 28,193 metros cuadrados / 6.97 acres,
Lote 50, compuesto por 2 parcelas con un total de 43,658 metros cuadrados / 10.79 acres,
Lote 47 (una pequeña porción), compuesto por 9,688.51 metros cuadrados / 2.394 acres.
Nota: El lote 49 es el sitio del tanque de agua comunitario, que está construido en la ladera con fines estéticos. Una pequeña parcela del lote 49, compuesta de 1,222.73 metros cuadrados / .302 acres, no se incluirá en la venta.
El lote 50 es el punto más alto del área y tiene más de 600 pies de frente de agua. Estos lotes tienen excelentes vistas.
For inquiries,
please contact casa solution, or
fill out the form below.
I'm interested in Extraordinary Ocean View Estate Property of Nearly 24 Acres Consisting of Three Lots for Sale in Rincon Beach Estates, Boca Chica, Panama – Extraordinaria Propiedad con Vista al Mar en Rincón Beach Estates, Boca Chica, Panamá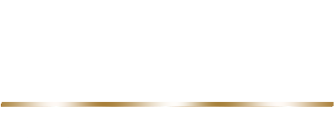 CONTACT US
Casa Solution is now Open. The staff are working full time and are available in the office, by phone and email.
Please call 011.507.720.1331 or email info(at)casasolution(dotted)com with any questions. We are happy to help.
The Casa Solution office hours are 8:30am – 5:30pm Monday through Saturday. The offices are closed on Sundays and Panamanian National Holidays.
For assistance, please visit us in Boquete, call, text, fill out the below form or email and we will be happy to be of service. We look forward to helping you.
Thank you for the opportunity to be of service.
GET TO KNOW US MORE
Questions? Contact Us
Please let us know of any questions or how we may be of service to you.