Main Content
Top Rated Boutique Hotel in Panama is Now For Sale – Established Income Stream – Was 12 Units – Unit 13 Just Added – Most Five Star Reviews of Any Panama Hotel – Mejor Hotel Boutique en Boquete a la Venta
Palo Alto, Boquete, Chiriqui
This outstanding boutique hotel / bed and breakfast is the talk of Panama for its "irresistible" charm and excellence.    The hotel has been the talk of Boquete since its opening over 15 years ago and has become well established as one of the most popular places to stay in Boquete, Panama.
The hotel is very successful with a long track record of sustained good occupancy as well as staffing.  There are now 13 rooms in the buildings distributed through the property.  The hotel is easily accessible from downtown Boquete.
It was TripAdvisor® Travelers' Choice® 2014 Winner: # 1 in all Panama, # 3 in all Central America and always in the top ten each year.  Awarded the most 5-star reviews of any other hotel in Panama (including large, major franchises in Panama City).
Also featured in The New York Times "Irresistible". Featured in all major Panama travel guides—online and in print.
Live and work in beautiful Boquete, Panama where the weather is spring-like year round and the cost of living is low (income earned here goes 2x further than Europe or North America). This is a turnkey operation ready to go instantly with fully trained, long-term staff who are capable of operating the hotel independently, giving a balanced lifestyle rarely found in the hotel business.
Boquete is a top retirement/eco destination, featured in major publications and television shows.
For a possible manager's residence, the small apartment above reception area could be converted, if required.  The current owners live comfortably off-site and are not needed for on-site daily management.
The hotel is located on a prestigious street, under a 3-minute drive to the center of town and close to all local attractions, restaurants and businesses that cater to tourists.
The Hotel offers a unique concept with an abundance of charm and character: Guests are greeted by beautiful flowers, plants, over 95 species of birds and winding pathway to buildings. With one of the most beautiful gardens in Panama, the grounds are approximately 2,500+ square meters, providing guests with a warm, intimate setting while also offering privacy.
Six cabanas house 12 of the rooms.  They are of concrete construction with metal roofs. The rooms, which are approximately 35-45 square meters each, are equipped with kitchenettes or full kitchen, private bathrooms, new furnishings, bed and mattresses and more.  Reception, kitchen, dining area and manager's apartment/storage area, laundry facilities are located in a sixth cabana, there is also a building which is home to a bar and more…
Expansion Potential: 
The hotel routinely turns away up to 200+ bookings during busy season. There is room to build an additional two cabanas (4 rooms) comfortably on the property. A small spa could be incorporated into the office space above reception. There is also a piece of property across the street from the hotel, with potential to build up to 12 cabanas (the additional parcel with approved development plans is not included in the hotel price).
There are a number of Hotels/B&Bs in Boquete, however this hotel is at the top of the game—not only in Boquete, but for all of Panama.  This hotel for sale is one of the busiest hotels in the entire province of Chiriqui due to its unique concept and great value.
Staff: The current staff are experienced, have received extensive training and intend to stay with the hotel.
The current owners will continue to be Boquete-based and will spend the time required to help new owners to fully understand the business.  Exact timing to be discussed.
Ongoing support and training are a given.  The current owners will be there every step of the way to get new owners up to speed.
Owner financing is available. Please contact Casa Solution for more information.
About Alto Boquete, Chiriqui
Please contact Casa Solution to visit this top rated boutique hotel for sale in Boquete, Panama.
*************
Mejor Hotel Boutique en Boquete a la Venta
Seis cabañas con 13 habitaciones. La construcción es de concreto con techos de metal, las habitaciones están equipadas con cocina completa, baño privado, muebles nuevos, cama, colchones y más. La recepción, la cocina, el comedor y el apartamento / área de almacenamiento del gerente, las instalaciones de lavandería están ubicadas en una sexta cabaña, también hay un edificio que alberga un bar y más.
For inquiries,
please contact casa solution, or
fill out the form below.
I'm interested in Top Rated Boutique Hotel in Panama is Now For Sale – Established Income Stream – Was 12 Units – Unit 13 Just Added – Most Five Star Reviews of Any Panama Hotel – Mejor Hotel Boutique en Boquete a la Venta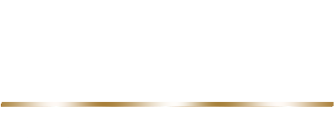 CONTACT US
Casa Solution is now Open. The staff are working full time and are available in the office, by phone and email.
Please call 011.507.720.1331 or email info(at)casasolution(dotted)com with any questions. We are happy to help.
The Casa Solution office hours are 8:30am – 5:30pm Monday through Saturday. The offices are closed on Sundays and Panamanian National Holidays.
For assistance, please visit us in Boquete, call, text, fill out the below form or email and we will be happy to be of service. We look forward to helping you.
Thank you for the opportunity to be of service.
GET TO KNOW US MORE
Questions? Contact Us
Please let us know of any questions or how we may be of service to you.