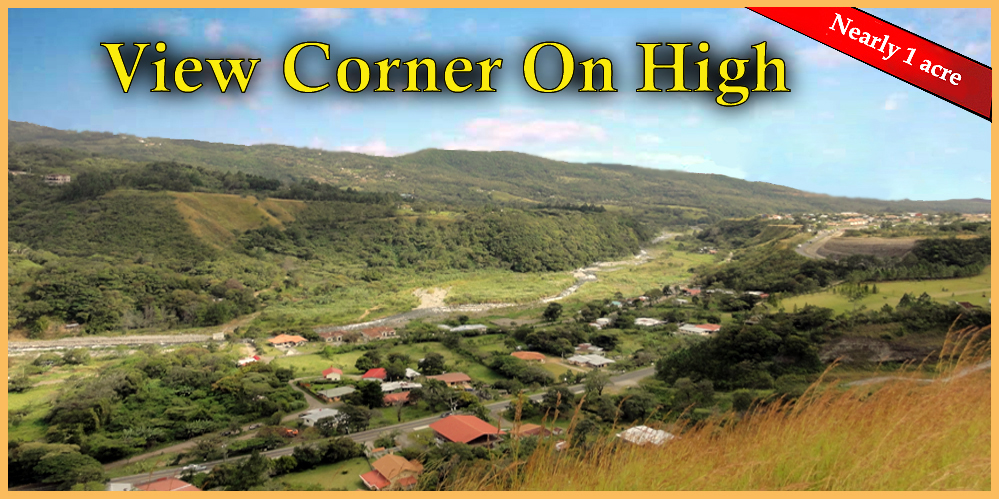 Sold by Casa Solution – View Corner Lot On High with small house – reduced
Volcancito, Boquete
$
1 Beds

1 Baths

500 SQ. FT

46 SQ. M

(House Size)

3,756 SQ. M

0.93 Acres

(Lot Size)
This property is sold.  Casa Solution handles more property sales in the Boquete area than all other agencies combined.  We would appreciate the opportunity to be of service to you.  Please visit, call 011-507-720-1331 or email us today.
Extraordinary views grace this stupendous view property.
As you enter downtown Boquete, there is a small green house high on the left/western hillside. It peeks down at the entry to town, the Caldera river and the entire Boquete valley. You can't help but wonder from time to time what it would be like to live there, what the view is like and how to get there. This corner of paradise is found around some corners, down a short unpaved road, past some nice homes and at the tip of a Volcancito ridgeline. From there, the view is amazing, yet the slight grade of the topography provides nice protection from the summer wind and the grounds are really something as mature trees are spread about the grassy area providing an ample space for a home site tucked upon the hillside.
The existing 1 bedroom 1 bath home would be fine for many to remodel into a great guest home or workers' quarters for those wishing to build an estate home on the property. The existing structure which requires remodeling has water service. Electricity is approximately 250 yards away and could be brought right to the property. A wonderful corner of Boquete that enjoys the mountains of the valley while peeking down toward the rushing Caldera river and bustling Panama town.