Progress Report – The New Baseball Stadium – David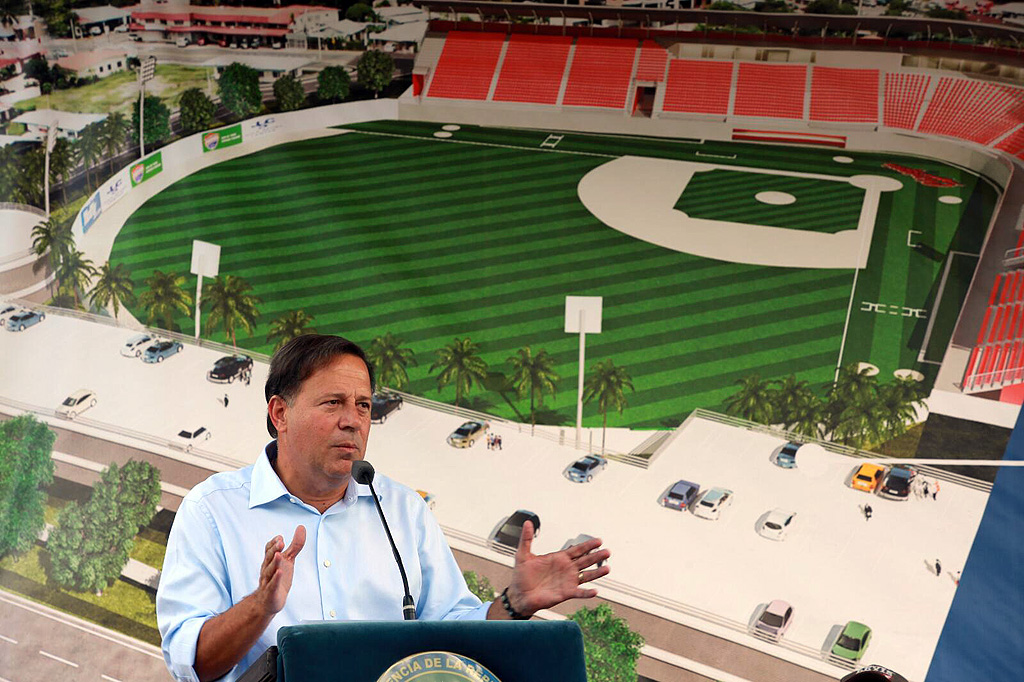 The stadium construction project has begun.  Demolition of the old stadium is underway.
In its place will be an impressive new sports arena which will become the most modern in Panama.  The location of this project is just over the bridge into David when coming from Boquete and close to the Pan American highway.
It is anticipated to be completed in 2018.
More: $31 Million for Chiriqui Sports – Includes Major Fútbol / Soccer & Baseball Stadiums
Youtube Video on the new stadium
TVMax Youtube video coverage on the new stadium
The Best Commercial Property for Sale in David – Near New Stadium
Are you a commercial property investor or developer?  Among the nearby David properties that will benefit from this project as well as the recently completed bridge to the highway that links Boquete and David is this 5,000 square meter city block for sale right on the Pan American highway.  This image shows the location of the new stadium relative to many landmarks as well as the property for sale. The property is ripe for condo, hotel, retail or commercial development. Click for more information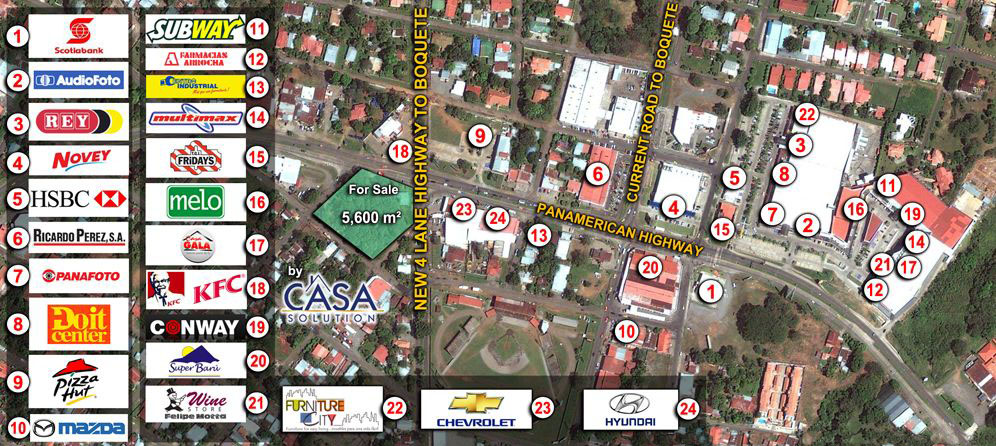 "En un año y ocho meses los jugadores de béisbol y los aficionados de este deporte en la provincia de Chiriquí contarán con el nuevo y anhelado Estadio de Béisbol Kenny Serracín.
Este importante proyecto deportivo que estará listo para el Campeonato de Béisbol de 2018 será una realidad luego de que el presidente Juan Carlos Varela entregará este viernes 15 de enero la Orden de Proceder para su Diseño y Construcción.
"Esta obra beneficiará a 443 mil 114 personas, quienes merecían este nuevo Kenny Serracín, cuna del béisbol chiricano desde la década del 70, la Casa  del béisbol chiricano, y el Gobierno de la República, que presido, a través de Pandeportes va a asumir el compromiso de ejecutar este proyecto", expresó el jefe de Estado junto al director de Pandeportes Roberto Arango, autoridades, deportistas y aficionados del béisbol."