About Casa Solution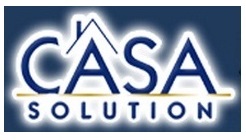 Casa Solution has helped hundreds of new arrivals as well as Panamanians successfully purchase or rent their dream properties in Panama. Casa Solution is a licensed real estate and marketing company dedicated to providing you with the finest homes, properties and real estate offerings available in Panama. We are committed to your total satisfaction, great service and to helping bring joy and ease to your life in this incredible place.
Honesty and Integrity
The company has earned its reputation as a well-respected Panama real estate leader by treating everyone with honesty and operating with integrity. This not only means being truthful with clients, but also doing what we say we are going to do, protecting client interests and displaying a commitment to excellence.
Professional Team Approach
Casa Solution is modeled differently than most real estate companies. The company utilizes a team approach in the sales process. This means that you can rely on a group of people with a wide range of experience and know-how who are all working together to help you find your dream property, protect your interests and successfully complete the transaction.  The collective group effort on your behalf has been proven highly successful for Casa Solution clients.
A Track Record of Successful Transactions
Casa Solution's track record speaks for itself. The staff is proud of the hundreds of successful real estate transactions it has brokered over the years resulting in so many happy clients.
The Most Boquete Homes and Properties & Boquete Area Real Estate Specialists
Casa Solution has done more real estate transactions in recent years and has more homes and property listings in Boquete than any other real estate company in Panama. If you are considering buying or selling a property in or near Boquete, then Casa Solution is the company best able to serve your interests.
The company is in the process of developing a listing base in other important areas of the country especially the areas surrounding the city of David, Panama near Costa Rica including the Pacific beach areas of La Barqueta, Las Olas, Las Lajas, and Boca Chica as well as the mountain towns of Volcan and Cerro Punta.
Real Estate Corporate Office
The Casa Solution Welcome Center and Real Estate office is located right in the middle of downtown Boquete on Main Street just ½ block from the Central Park. As you enter Boquete coming from David, the office is on the right hand side of the street.
Please visit us at the Casa Solution Boquete office, call or email. We stand ready to assist you in having a great experience here in Panama.
Thank you for the opportunity to be of service.
What do clients say about Casa Solution?  Reviews here
Contact Us:
Real Estate Discovery Center Office & Casa Solution Corp. Office.
Avenida Central in the middle of Downtown Boquete, 1/2 block from Central Park
info@casasolution.com
011-507-720-1331
011-507-6611-6049
011-507-6480-5456
011-507-720-2060

The Most Boquete Homes and Properties
A Track Record of Successful Transactions
The Lowest Prices
Honest Answers and Advice
Professional Team Approach
Deep Knowledge of the Market
Friendly Guidance through the Entire Process
Rentals & Multilingual Agents
The Boquete Area Real Estate Specialists

Come visit us for a 20 minute video
presentation of available properties. We look forward to being of service.