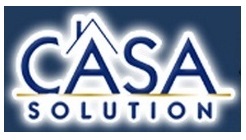 The 9 Step Process to Buy property in Panama.
If you are a foreigner, you have the same legal rights to buy and own property as a Panamanian.
The process to buy property or real estate in Panama typically involves the following steps – not much different than in many other countries:
1. Select Your Area or Town in Panama
2. Select Your Real Estate Agency
3. Identify Properties That Match Your Needs
4. View Properties for Sale
5. Make an Offer
6. Negotiate the Price and Basic Terms
7. Sign an Agreement of Sale with Deposit
8. Conduct Due Diligence and Prepare Final Payments
9. Closing
1. Select Your Area or Town in Panama
For Retirement in Panama or a New Lifestyle Experience
The first step in buying your dream property in Panama is to identify which area or town is right for you. Panama has a lot to offer with numerous cities & regions worthy of consideration.
Are you someone who likes the fast-paced cosmopolitan lifestyle with all its conveniences? Do you prefer to sip margaritas at the beach from your balcony? Or do you like the idea of a cool weather mountain town with lush foliage, beautiful vistas and a thriving expat community?
The variety of Panama is part of its appeal. An exploration trip that includes visits to more than one region of Panama often excites the visitor.  It becomes easy to envision a rich life knowing that so many lifestyle and tourism options are a short drive, flight or boat ride away.
Yet, most potential residents know up front which type of home base would be best for them.  In brief – If you are a city person, you would likely enjoy living in Panama City or the smaller, inexpensive and growing city of David.
A beach person eager for lots of amenities and a short drive to the big city would focus on the Pacific beaches outside of Panama City.
If you prefer a quieter, more pristine beach region near a regional city center but with fewer crowds, great fishing and gorgeous islands, you might prefer the beaches of Chiriqui province.
There are many other great options in Panama including the islands of Bocas del Toro and the wonderful, developing and growing in popularity mountain farm town of Volcan.
Our favorite of course is Boquete, the premier mountain town in Panama.
If you like the idea of cool spring-like weather all year round, a lush tropical environment, being around many expatriates from Europe, the U.S. and Canada, having access to lots of amenities, warm people in a tight-knit community, and appreciate incredible natural beauty, then Boquete may be the Panama destination for you.
For investors
The investment decision differs a bit from the lifestyle decision. While most Panama areas have the potential to provide great gains given Panama's historical and projected economic growth, choosing a region for real estate or business investment in Panama is a matter of understanding the market, clarifying your objectives, identifying a business or business model and buying right.  Casa Solution is pleased to provide potential real estate investors a greater understanding of the developments occurring in Panama that could affect investment and provide opportunities to investors.
2. Select Your Real Estate Agency
The next step is to identify a real estate agency that will match properties to your needs, help you understand the real estate market in that area of Panama and guide you through the buying process.  It is important that you select an agency with a track record of success and a reputation for integrity.
When receiving recommendations or referrals to a real estate person it's a good idea to be aware of any referral fees that might be influencing someone to send you to a particular agent.
A quality agency will inquire about your particular needs and make sure that properties you are shown closely match your needs.  Given that most agencies in Panama specialize in a particular region or regions, you may select more than one agency during your stay if you are looking at different areas.
Some things to consider when selecting your agency:
How long have they been in business?
Do they have listings that really match your needs?
Are their properties for sale under signed listing agreements or do they have only verbal agreements with the Sellers?
Listing agreements should be in writing to ensure a clear right to sell as well as protections for buyers.  Be wary of agents who post properties on their sites to make it look like they have a lot of listings without even having a verbal agreement with the owners of the properties.
Are the listings on their website up-to-date or were some of the properties sold years earlier?   Less professional agencies sometimes use old sold listings on their site to attract new clients. It is understandable if a property remains on the agency website if it is under agreement and not yet completed transfer or if the property closed very recently, but some real estate companies have very old listings still on their sites that sold long ago.
Are they just an individual agent or do they have a staff to assist in the closing process?  Successfuly completing a real estate transaction in Panama can be a team effort even if you have a capable attorney.
Do they help with the agreement of sale drafting?
Do they help with the closing process or do they just hand things over to an attorney?
What specific help do they provide after the agreement signing?
Are they receiving referral fees from attorneys, surveyors or builders?  It's a good idea to be aware of their financial interest in any referrals.
Truly professional real estate companies provide a consultative sales approach without pressure and can be of great assistance to you as a buyer.   A good agency will also be crucial in navigating the offer and contract process as well as the bureaucracy and issues that emerge as you attempt to complete the transaction.  The right one will protect your interests, help ensure that you have a fair and level contract, and facilitate the entire sales process until completion of the transaction.
At Risk – Going Without an Agency
There are some buyers who decide to look for properties without the help of an agency.  Those buyers are at risk.
In our experience, they often see fewer properties that match what they are looking for and make offers with a limited education about the pricing and availability of the market – especially with regard to actual sale prices rather than asking prices.  They are at a big disadvantage when it comes time to make the offer forgetting to address key contingencies.  Sales contracts in these cases can be lopsided for the seller giving the seller subtle out-clauses and direct deposit payments without an escrow or escrow type protection for the buyer.  A good agency will help to protect the buyer as well as the seller.  Those agencies know how to work with attorneys to prioritize the transaction, help get problems solved through hard work and knowing the system as well as "watch the backs" of the buyers throughout the process.  A good agency also has a clear and detailed listing agreement signed by the seller that includes clauses that protect the buyers such as requiring notice to the agency of any liens, liabilities or deficiencies associated with the property being offered.
Our honest experience is that buyers who work with a quality agency have the fewest issues and the smoothest transactions.  They often wind up buying a property that more closely matches their needs and pay a lower price by being educated about what is really happening in the market.
Don't be at risk – it serves buyers' best interest both financially and logistically to utilize a quality real estate company in purchasing their property.
3. Identify Properties That Match Your Needs
After selecting your real estate agency, the staff will ask you some questions about what you are looking for and what's most important to you.  Once they have an understanding of your needs, they will likely provide you with photos – usually by computer screen – and some comments about properties that match.  Discussions of the properties should include details about the climate or microclimate and the surrounding area or development.
Viewings of the properties often occur the same day though some property owners do require a day or two's advance notice. While just walking into an agency office and starting the process from there is fine, it is a good idea to set an appointment with your agency prior to arriving there to ensure a qualified person will be ready to greet you (Casa Solution's Boquete office is always fully staffed from 8:30am – 5:30pm Monday to Saturday except national holidays so you are welcome to "pop in" any time.  A team member will be there to help you.)  And, giving as much information as you can as early as possible prior to the appointment either by phone or email will give the agency additional time to identify properties that will work for you.
4. View Properties for Sale
After identifying the properties to see, you will go out and view them.
If all goes well, you will discover your new home or dream property.
5. Make an Offer
Once you find that right property, it's time to make an offer.  The offer sheet will provide the basic terms which usually include the price, the payment schedule, which party will pay for closing and other expenses, how the funds will be held or paid prior to the closing, and any contingencies as well as how long the owner has to respond.
With some agencies, the offer is binding when accepted. Casa Solution offers specify that the offer is not legally binding until the agreement of sale (promise to purchase agreement) or a binding reservation agreement is signed.
This allows the parties to clarify the fine print and ensure they have a clear understanding of the details before entering a firm legal commitment.
By the way, it is customary in Panama for the Seller to pay for commissions and transfer taxes out of the sale price.  The buyer typically pays any notary and registry costs which are usually a small amount relative to the transaction.  Each party pays for their own attorney fees.
6. Negotiate the Price and Basic Terms
Sometimes the offer is accepted as it is, but often there is some negotiation between the parties; primarily over price and sometimes over other terms of the offer such as the number of days to closing.   At this stage, the agency is actively working to bring the parties together to arrive at a signed agreement.
7. Sign an Agreement of Sale with Deposit
Once the parties have agreed to the general terms, then there is a contract drafted for review by the parties.  The contract should be specific about the detailed rights and obligations associated with the sale.  This is called a promise to purchase agreement which is a legally binding contract subject to the specific terms cited in the document.  Before signing, there should be an attorney or attorneys who review the contract, participate in the final draft of the agreement and help to advise the parties regarding the transaction.
After the fine print of the contract is agreed upon, then it is signed by buyers and sellers and an initial payment or deposit is made.  In the past, this deposit was commonly provided to the seller, in part to pay expenses associated with the property and the transfer process.  It often still is; especially in the case of large developers.  However, it is generally safer for buyers and has become more common to have a trusted third party or a notary agreed upon by all parties to the agreement hold the deposit and sometimes the balance as well. This is similar to an escrow in other countries.
Part of the deposit is often used as detailed in the agreement to pay expenses due by the seller prior to completion of the transfer with the balance released at the closing. Usually, the deposit is nonrefundable as long as the seller complies with the agreement and is subject to any agreed upon contingencies specified in the agreement.
8. Conduct Due Diligence and Prepare Final Payments
Due diligence will include an attorney checking the property (and corporation or foundation that owns the property if applicable) for any liens or liabilities.
Sometimes the buyers choose to do an inspection in the initial days after signing to ensure the safety and function of the structure if a house or building is part of the purchase.  In most cases, the inspection is to check for major issues or dangers to the property, not for minor repairs that do not endanger the property.
Many buyers also feel more comfortable when there is a resurvey or confirmation of the property size and boundaries.  There is often an allotment for a small margin of error in the contract given that surveys can differ slightly between surveyors depending on their methods and equipment available at the time of the survey.
During this period the buyers are readying the funds for the purchase and making the payment arrangements per the agreement.  The payment arrangements should protect the buyer and ensure that significant payments do not go to the Seller prior to the transfer of ownership.  There are several ways that payments can be handled to mutually protect buyer and seller.
9. Closing
It's a great time…the funds are ready, due diligence is complete and all the documentation is assembled.  It's time to close the transaction.
The purchase agreement should be specific and include the timelines for the closing and the method of transfer.  Factors that help determine closing time are the status of the paperwork of the sellers, how quickly the buyers can have the funds in place, and how the property is being transferred. The typical closing time from when the agreement is signed is 30-60 days, but in usual cases, some transactions take longer and others have happened just a few days or a week after signing.
If the transaction involves the purchase of the corporation that owns a property, there is usually a specific day when the transfer is considered complete and the buyer takes occupancy.
If your purchase is in the form of a property transfer without the transfer of a corporation (through the purchase of corporate shares), the closing date will depend on how quickly the Panamanian public registry processes the transfer paperwork.  It usually takes two to three weeks for the transfer to be completed at the registry.  Either party may pay a legal government rush fee for a quick transfer that often occurs in just a day or two if the transfer deed has no errors.  If it does, then the attorneys make the correction and resubmit the deed for transfer.
When the transfer is complete, it's time to celebrate!
We would be pleased to help you reach this great moment.  Please call us at 011.507.720.1331 or 011.507.6611.6049 now for personalized assistance in having your dream property in Panama.