For Buyers – Para Compradores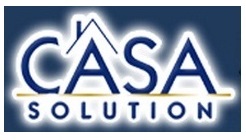 Thank you for visiting Casa Solution.   Casa Solution is the leading real estate company in the Boquete area helping more clients buy property than all of the other agencies combined.  We look forward to answering your questions, orienting you to the market and offering you properties that match your specific needs.  We are committed to your satisfaction.
Why Casa Solution?
The best reason to select Casa Solution is our track record and excellent reputation.  We have assisted thousands of people successfully purchase property in Panama. Casa Solution is dedicated to providing you with friendly and professional service without pressure.  We will work hard to earn your trust. Casa Solution has always been highly protective of clients and will listen carefully to you to ensure the properties you are shown directly match your needs.  With a cornerstone of honesty and a unique team approach, the company is a great choice for purchasing property in Panama.  More about Casa Solution.
Casa Solution is the Winner – Best of Boquete – 2017, 2018 & now 2019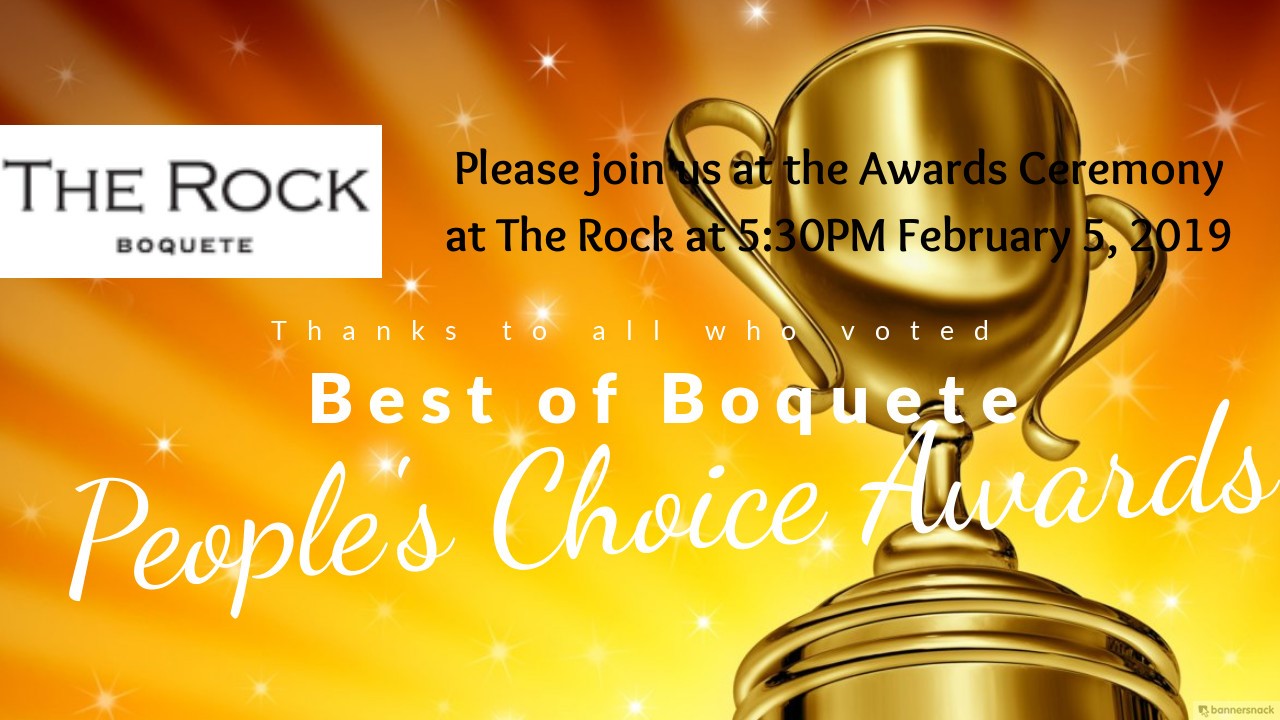 Casa Solution is grateful to be the recipient of the Best of Boquete award for Best Real Estate Company.
This is the third time in a row Casa Solution has won the award and is the sole recipient since the award was first offered.
Thank you Boquete!  You are the Best!
We will continue to do our best to serve you, our great clients, and the community.
Best of Boquete People's Choice Awards is produced by Allaboutboquete.com.
The Buying Process
The process of buying property in Panama is not much different than in other countries, but it is important to know some of the details as well as what to consider in selecting the right professionals to protect your interests.
Here are the specifics of the purchase process in Panama.
Financing Real Estate in Panama
There are two primary options for financing property in Panama – owner financing or a bank mortgage.  Most of the transactions with foreigners do not include financing. However, if you have a real estate agent who is familiar with the bank mortgage process it is a good option. Even better if you have an agent familiar with sellers willing to finance themselves as owner financing can be relatively quick and easy.
More information on the financing process.
Property Search
Ready to Search for your Panama house or ideal property?  Here's the advanced search feature where you can select from a variety of search options to meet your specific needs.
*********************
Para Compradores
Gracias por visitar Casa Solution.  Casa Solution es la compañía de bienes raíces líder en el área de Boquete ayudando a más clientes a comprar propiedades que todas las otras agencias combinadas. Esperamos responder a sus preguntas, orientarlo hacia el mercado y ofrecerle propiedades que satisfagan sus necesidades específicas. Estamos comprometidos con su satisfacción.
¿Por qué Casa Solution?
La major razón para seleccionar a Casa Solution es nuestro historial y excelente reputación.  Hemos asistido a miles de personas a comprar exitosamente propiedades en Panamá. Casa Solution está dedicada a proporcionarle un servicio amigable y professional sin presiones.  Trabajaremos arduamente para ganarnos su confianza.  Casa Solution siempre ha sido muy protectora de los clientes y escuchará atentamente para asegurarse de que las propiedades que se muestren coincidan directamente con sus necesidades. Con la honestidad como piedra angular y un enfoque de equipo único, la compañía es una excelente opción para comprar propiedades en Panamá.  Más acerca de Casa Solution.
¿Listo para buscar su propiedad perfecta en el sitio web de Casa Solution?
Más de 70 Reseñas de Compradores & Vendedores
Casa Solution es la Ganadora – Lo Mejor de Boquete – 2017, 2018 & ahora 2019
Casa Solution está muy agradecida de haber recibido el premio Lo Mejor de Boquete a Mejor Compañía de Bienes Raíces.
Esta es la tercera vez consecutiva en que Casa Solution ha ganado el premio y es
la única receptora desde que el premio se ofreció por primera vez.
¡Gracias Boquete!  ¡Eres el Mejor!
Continuaremos haciendo nuestro mejor esfuerzo para servirle a usted, a nuestros excelentes clientes y a la comunidad.
Los Premios Best of Boquete People's Choice Awards son producidos por Allaboutboquete.com.
El Proceso de Compra
El proceso de comprar una propiedad en Panamá no es muy diferente al proceso en otros países, pero es importante conocer algunos de los detalles, así como qué considerar al seleccionar a los profesionales adecuados para proteger sus intereses.
Aquí encontrará los detalles del proceso de compra en Panamá.
Financiamiento de Bienes Raíces en Panamá
Hay dos opciones principales para financiar propiedades en Panamá – financiamiento por el propietario o una hipoteca bancaria. La mayoría de las transacciones con extranjeros no incluyen financiamiento. Sin embargo, si usted tiene un agente de bienes raíces que esté familiarizado con el proceso de la hipoteca bancaria, esta es una buena opción.  Aún mejor si tiene un agente familiarizado con vendedores que están dispuestos a financiar directamente, ya que el financiamiento por el propietario puede ser relativamente rápido y fácil.
Más información en el proceso de financiamiento.
Búsqueda de Propiedad
¿Listo para Buscar su casa o propiedad ideal en Panamá?  Aquí está nuestra herramienta de búsqueda avanzada donde podrá seleccionar de una variedad de opciones de búsqueda para  satisfacer sus necesidades específicas.
Reseñas de Clientes Compradores
¿Quiere verlas todas? Aquí están las más de 70 Reseñas de Clientes Compradores & Vendedores
Búsqueda de Propiedad
¿Listo para Buscar su casa o propiedad ideal en Panamá?  Aquí está nuestra herramienta de búsqueda avanzada donde podrá seleccionar de una variedad de opciones de búsqueda para  satisfacer sus necesidades específicas.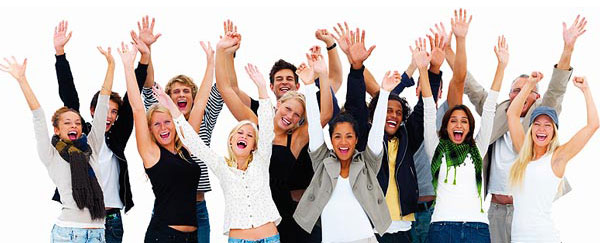 Client Reviews from Buyers

Want to see them all? Here are over 70 Client Reviews from Buyers & Sellers
¿Quiere verlas todas? Aquí están las más de 70 Reseñas de Clientes Compradores & Vendedores
"We would like to thank you and the Boquete Casa Solution team for the great work you did in helping us acquire a piece of property in the Boquete area. Your professionalism, patience and knowledge in dealing with our needs were greatly appreciated.  We would highly recommend your services to anyone looking for homes and/or property in the Boquete area."  — Sincerely, Margaret and Joe Culleton
"We found the entire staff of Casa Solution to be very knowledgeable about the Boquete market which helped to minimize our apprehension over our first property purchase in a foreign country.   Every person we dealt with was extremely helpful and always had a can-do attitude.  We truly enjoyed our experience with Casa Solution and would highly recommend them to anyone…. You guys were awesome."  — Tim and Rhonda Williams
"I highly recommend Casa Solution as the best estate agent to deal with in Panama, and particularly in Boquete. The staff are very pleasant and perfectly trained in regard to help anyone to purchase or rent a property. When my husband and I decided to purchase a property in Boquete, within few days, the agent understood what our requirements where, and by showing us some of the properties they had on screen, we just had to select few to visit and that was done within a week. We were also wisely advised of the legal requirements in Panama, and within no time we had an honest and professional attorney. Thanks to Casa Solution we are happy owners of our dream house, and our children have since purchased properties through Casa Solution as well." — Genevieve and Christian Lotte
"Having been a top producing realtor for many years with Re/max in South Florida,(Remax Hall of Fame) it is very easy to spot a top real estate firm.  We recently moved from Manuel Antonio Costa Rica where we had business interests and our personal home which was a year around home for us for 11 years.  We purchased two separate properties which adjoin each other in Alto Jaramillo in Boquete Panama. Casa Solution handled both transactions for us and they were extremely professional in all aspects of our transactions.   Staff was always on alert and communications were prompt and accurate based on the current information available. We were also given recommendations to wonderful support staff such as Attoneys, Bankers, etc and that was such a help to make the transactions go smoothly which they did. We would certainly recommend Casa Solution to anyone buying or selling property in this area. They are true Professionals and will take care of all your real estate needs. It can be very confusing for North Americans coming into Panama who many times do not speak Spanish. Not only can they handle the language barrier but also know the laws that we are not familiar with as well. Two very important points to consider to make sure you have a successful transaction!!!!!!. Have a good realtor and a very honest Attorney. Casa Solution was a wise and wonderful choice for a Real Estate Firm for us and you should certainly consider them for all your needs here in Boquete." — Ken and Kim Nelson
"We´re extremely happy with the service provided by Casa Solution. The staff is very friendly, very knowledgeable about the area of Boquete and always willing to go the extra mile. … Without their flexibility and dedication we couldn´t have purchased our dream property in Boquete!"  –Anne and Danny
"If it were not for Casa Solutions, we would not own property in Boquete. The dizzying details made our heads spin. Casa Solutions paved the path for us. They connected us with all the right people, suggested financing alternatives, and helped us move forward on the purchase every step of the way. We cannot say enough about the people, the service, and the experience.  We are most appreciative.  — Sincerely, Pam Olson and Mike Ronan"
"If not for Lauretta Bonfiglio and the Casa Solution staff, especially Janeth Gomez, I don't think I could have successfully purchased a house in Boquete. Casa Solution has the largest inventory of properties available in the area and is also knowledgeable of other available properties. They explained all my financial options and ultimately helped me through a very complicated mortgage loan process. I cannot speak more highly of their professionalism and support. I was very fortunate to have the opportunity to work with them and I am proud to call them friends!  — Thanks, Pam Crawford"
"Casa Solution is the best at what it does and I would have to chalk that up to its staff.  They are so kind and caring; they make you feel like family.  They always have an answer for any question you may have.  If not, though, they get that answer and relay it to you immediately.  They made my real estate transaction very simple; they took care of it all.  Warmest regards, Laura Kasparian"
"From Maritza first finding the home that best fit our needs (which she assisted in negotiating the lease), to helping us negotiate an agreement to purchase the home and helping to collect all the information and documentation needed for the purchase, to Janeth putting together all of the sale and closing documents needed, our whole experience with Casa Solution has been fantastic. They handled everything from start to finish. All we had to do was complete the personal information for the contract and then show up where and when we were told. Then the home was ours! Our Spanish is weak. Didn't matter. …We both very highly recommend Casa Solution. They're wonderful!!!" — Warren and Kim Doherty
"Thank you and Nonito for being so helpful with finding & purchasing the property on which our house is being built.  Janeth, you were indispensable with the successful completion of the contract. You were always responsive to our inquiries & went well beyond your duties as a broker to inform & assist us in all aspects of the proceedings.  I would recommend you & Casa Solution to anyone considering the purchase of property in the Boquete area.   Casa Solution staff is Top notch!"   — John Hinson
"Because of Casa Solution, we are living in the house of our dreams. We don't think any other real estate company would have gone the extra mile to help us acquire our house. The house was tangled up in legal problems. The staff at Casa Solution never missed a beat in navigating through. Communication and integrity are the keys to great customer service in real estate transactions. The team at Casa Solution understand this. Casa Solution kept us informed throughout the entire process of buying a home. They kept us in the loop during our entire transaction. Every staff member was professional and caring. They understand that communication is the key to customer service. Casa Solution gave us so much guidance and LISTENED to what we wanted in a house. Our agent showed us houses that had the features we wanted and did not waste our time. Casa Solution staff helped to make sure our transaction went well with communication all along the transaction process. They have a very knowledgeable team who have integrity, personality, and they understand how to listen to their clients." — Barbara and David Oakley
"My wife and I would like to sincerely thank you for helping us to find the "right" home in Boquete to purchase.  You went out of your way to work with us and we appreciate it.  … We liked that they showed a high degree of friendliness and professionalism at all times. In the three years we searched for a house with them they were diligent in their communication and extremely knowledgeable about the area, its history, and the homes there.  They went out of their way to make sure we understood the features and conditions of the final two houses we considered buying so that we ended up buying the right house for us.     … They were wonderful to work with and provided us with a steady stream of pertinent information and advice.  We were very picky about what we wanted to buy and they steadfastly remained committed to us and our needs for several years.  Casa Solution and its personnel have been part of Boquete for many many years.  They know and understand the Boquete area and the people better than anyone else. When we first decided on Boquete as our retirement destination several years ago we visited a few different real estate offices.  What struck us was the way several other real estate businesses "bad mouthed" the real estate competitors in the area.  When we asked Casa Solution about their competitors, or mentioned one of the agents working for the other real estate offices, they were always kind in their response.  That said a lot to us about the character of the Casa Solution people.  Janeth Gomez-Suarez at Casa constantly communicated all of the details regarding the transaction and made sure that we were aware of all of the issues and deadlines as they occurred.  She made the whole transaction smooth and seamless.     Casa Solution goes out of their way to become more than just your real estate agent.  They get to know you and they treat you like a new friend who's moving to the area.  Very nice people who welcome you with their help and assistance."    — Robert & Dale Sylva
"After having successfully dealt with Casa Solution on more than one transaction, we can comfortably say that their services are great! … They are knowledgeable about the real estate market and, being Panamanians, they have contacts in the right places to help smooth out any potential hurdles. As a foreigner, it can be quite daunting to invest in the property market or find suitable places to lease in Panama, but Casa Solution go over and above to make things easier for their clients. We would definitively recommend their services." – Leon and Patricia
To our friends at Casa Solution: Now that we have the title for our property, we would like to take a few moments to thank all the staff. You have been patient, informative, and helpful. Your communication has been excellent. Special thanks to Jhanela, Janeth, and Nonito who spent sufficient time to help us through the process, and to Lauretta for introducing us to the property and then for directing us towards the person who is helping us to modernize our house. What makes all of you special is your personal attention and great English communication skills which made the process so much easier for us. To those of you considering an estate agent: Don't hesitate, Casa Solutions is the right choice, with great and knowledgeable staff, and a huge range of properties from which to choose.  We have been VERY pleased, from start to finish.  — Most sincerely, Barb and Steffen Ochs
"We were, and continue to be, very happy/pleased with the services and care from Casa Solution! You folks are the BEST! Ryan was excellent, and the team is GRAND! You are all very responsive to all of our questions and needs! Ryan has gone above and beyond the call of duty to make our transition seamless and painless…Thank you all for everything!"  Sincerely, Ned Wimmer and Loann Barter
"We found Casa Solution staff to be very friendly and responsive to our needs when we first visited Boquete several years ago. We felt like we were in the presence of good friends! They were really interested in finding out what kind of property we were looking for and they first researched many properties that met our criteria and then drove us to several of them. We eventually decided to buy land and build our Bed & Breakfast instead of buying an existing home. Throughout this 2 years process the staff were very patient with us and always had a smile on their faces and offered their suggestions and listened to our ever-evolving needs! The process around purchase of our land was quite seamless. We have referred several of our friends to Casa Solution during the last few years." — Manzar Lari & Terry Richmeier, Co-Owners, Casa de Montaña Bed & Breakfast
"The staff at Casa Solution is top notch, exhibiting excellent listening skills. You were able to find us the house of our dreams because you really paid attention to what we wanted  and you worked to find us the right place.  The proficiency of the staff in English was very good, enabling smooth transactions in both the purchase and sale of our house. Everyone in your office has a beautiful smile – by this I mean not only did you all greet us with a pleasant disposition, but you cared about why we wanted to move to Panama.  Now, the biggest plus of all–THE FOLLOW UP GIVEN TO US BY THE OFFICE WAS INCREDIBLE!!!!  You were there for us when we had all the little problems that occur when making a move of this magnitude . (Where do we go to get this taken care of, who do we call about that, etc. etc.)"  — David and Francine
"I would like to give special thanks to Casa Solution for facilitating the purchase of our new home away from home in Boquete, Panama.  From the minute that we walked in to the office, we were treated by a very knowledgeable and friendly staff.  …  All of the transactions were speedily and expertly handled so that by the time we left Boquete, we had a tentative contract and a caring and intelligent lawyer, Mr. Juan Aguilera, who would act as an agent for the purchase of the house in our absence since we had a flight to take back to the United States.  When we returned to Boquete, the water and electricity were connected and we obtained the deed of the house.  We are very pleased with the condition of the house and the purchase.  We look forward to continuing to  enjoy our house in Boquete for many years to come.  Thank you Damaris for helping us make the final arrangement in our house.  Thank you Janeth for the many transactions you personally handled and many thanks to Juan Aguilera, our lawyer, who was recommended by Casa Solution.  I recommend Casa Solution to anyone who is interested in buying a home in Boquete, Panama, which is a great place to visit, retire or live."  — Wilsa De Armas and Louis H. De Armas, Jr.
" Lo que más me gusto de trabajar con Casa Solution es la disponibilidad de su equipo de trabajadores el seguimiento durante la transacción y la responsabilidad con mucho gusto volvería a trabajar con ustedes si se presenta la oportunidad" – José Samudio
Translation: What I liked the most about working with Casa Solution is the availability of the staff, the follow up during the transaction and their responsibility. I will gladly work again with you if an opportunity is presented – José Samudio
Lo que más me gustó y lo que me pareció realmente sorprendente de trabajar con Casa Solution fue principalmente su atención.  El personal fue puntual y conocedor, me ayudaron mucho al hacerme saber lo que necesitaba hacer en cada paso del proceso de compraventa. Su conocimiento es muy importante para aquellos clientes que no están familiarizados con una transacción como esta.     En mi opinión su fortaleza es la atención personalizada que ofrecen.  Estoy feliz con su atención y su comunicación constante de cómo iba el proceso de compraventa tanto conmigo como con la vendedora.    Recomendaría Casa Solution porque conocen el proceso a seguir en estos tipos de trámites.  Lo indico pues la mayoría de los compradores son extranjeros y desconocen los procesos en Panamá y en especial el mercado de bienes raíces en esa área. En mi caso sabía exactamente lo que buscaba pero mientras esperaba para firmas de papeles iniciales observé la atención hacia los clientes extranjeros y  eso, aparte de dar buena imagen a la empresa, dice mucho de atención y servicio al cliente que debe tener el país. — Cecilia Ledezma
Translation:  What I liked most about working with Casa Solution and what I found really surprising was mainly their customer service. The staff was punctual and knowledgeable, they were very helpful letting me know what was needed to be done in every step of the purchase and sale process. Their knowledge is very important for clients who are not familiar with a transaction like this.   In my opinion their strength is the personalized attention they offer.  I am happy with their attention and their constant communication with me as well as with the seller as of how the purchase and sale process is going.   I would recommend Casa Solution because they know the process to be followed in a purchase and sale transaction. I say this because most of the buyers are foreigners and they are not familiar with processes in Panama specially in the Real Estate area. In my case, I knew exactly what I was looking for but as I was waiting for the documents to be signed I could appreciate their attention to foreigner clients and that, aside of giving a good image of the company, says a lot about the attention and customer service that the country should have.  — Cecilia Ledezma
Over 70 Client Reviews from Buyers & Sellers, please click here
¿Quiere verlas todas? Aquí están las más de 70 Reseñas de Clientes Compradores & Vendedores
Property Search
Ready to Search for your Panama house or ideal property?  Here's the advanced search feature where you can select from a variety of search options to meet your specific needs.
Búsqueda de Propiedad
¿Listo para Buscar su casa o propiedad ideal en Panamá?  Aquí está nuestra herramienta de búsqueda avanzada donde podrá seleccionar de una variedad de opciones de búsqueda para  satisfacer sus necesidades específicas.