Main Content
Boquete Canyon Village
Alto Boquete, Boquete, Chiriqui
Boquete Canyon Village is a top-quality residential community located in the picturesque district of Boquete in Panama. With breathtaking views of the Talamanca mountain range, Volcan Baru, and the Chorcha Plateau, this community offers natural beauty along with a secure, easy to walk and quality community. The development is just 30 minutes from the city of David and 15 minutes from the charming town of Boquete, making it the perfect location for those looking to experience the best of both worlds.
Boquete Canyon Village boasts excellent road and infrastructure, making it one of the best large developments in the region. The community features a recently completed clubhouse with a gym, recreation areas, playground, and a large swimming pool, providing residents with a wide range of amenities and activities to enjoy. The community is also equipped with top-notch security and a private water system, so residents can feel safe and secure in their homes.
The homes in Boquete Canyon Village are designed with high quality in mind and feature superior finishes and quality of the homes. The homes are also at very reasonable prices providing great value for buyers along with the sweet lifestyle. There are also some resale home sites available for those who prefer to build custom homes to their particular tastes.
Boquete Canyon Village has a variety of types of homes available for sale and for customizing, including standalone homes and some duplexes that are recently completed or under construction. The topography of the development is mostly flat and provides an excellent microclimate, a bit warmer than Downtown Boquete, but much cooler than David, making it an ideal place to take a stroll.
Boquete Canyon Village offers a wide range of amenities, including a spacious Club House with an elegant lounge, internet cafe, fully equipped gym, and outdoor pool, social area, trails, captivating landscapes, spectacular views and, above all, a pleasant climate with day-time temperature around 24°C to 26°C and cool 20°C temperature during the night.
The developers behind Boquete Canyon Village are a group of successful Panamanian investors who have a wonderful vision for the site. The developer has a known track record and is committed to providing residents with the best possible living experience.
Boquete Canyon Village is a beautiful residential community surrounded by nature, offering tranquility, well-being, a combination of amenities, security, views, and convenience, making it an ideal place for those interested in buying properties in Boquete Panama. With many home style options available, Boquete Canyon Village is likely to be able to provide you with the home that will meet your needs and exceed your expectations.
Check out our Boquete Residential Developments from Above Virtual Tour!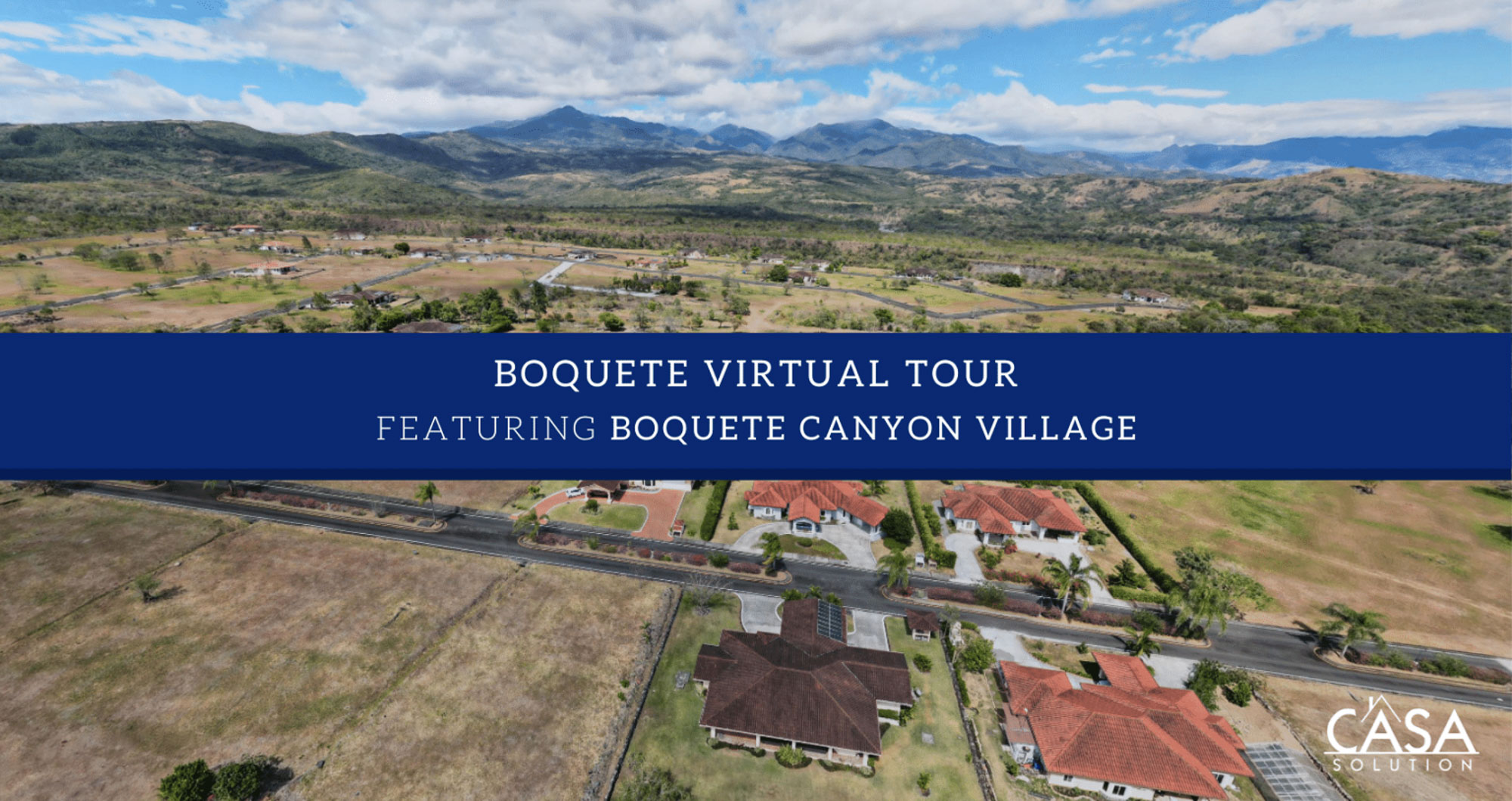 What To Love
Stunning Natural Beauty
Excellent Amenities
High-Quality Homes
Convenient Location
Great Value
Experienced Developers
Questions? Contact Us
Please let us know of any questions or how we may be of service to you.