For Sellers – Para Vendedores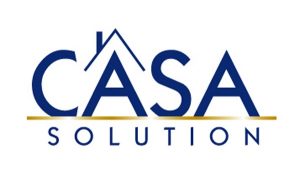 Selling Your Property?
Get Maximum Results!
Casa Solution is the number one real estate company in the Boquete area and the Pacific beach areas of La Barqueta, Boca Chica & Las Lajas. We're number one because we get results – selling considerably more than any other agency.
With many years of experience and hundreds of successful sale transactions, the staff at Casa Solution understands that the sale of your home, development, condominium or property is of utmost importance.
It is our job to help maximize your return, effectively market your property, and make sure that your transaction is a smooth one.    We will assist you with your market position, answer your questions, work hard to sell your property and ensure your property gets maximum exposure as well as maximum results.
---
REAL ESTATE EXPERTS
Since 2006, Casa Solution has been a Panama real estate market leader. With thousands of successful transactions, a team of highly capable professionals and so many satisfied clients, we have the experience to get the job done right. Whether you are selling your property or buying your dream property in Panama, Casa Solution has the proven market experience needed to help you realize your objectives.
---
MARKETING SPECIALISTS
Online presence is critical to every sale. Diverse communication options (Real estate clients are of all ages) makes it much easier to connect with clients. It helps you to stand out from the crowd as well as to keep up with competitors. Our specialized marketing strategies places your property across every possible online channel with beautifully design graphics and professional audiovisual content to reach the right buyers. Your property, everywhere.
---
PROFESSIONAL PHOTOGRAPHY

Your home's first impression is online, so the images of your home are critically important to attracting buyers. We have a team of competent architectural photographers who know how to highlight your home's most desirable features. We then carefully curate the images to display, which drives interest in the property and attracts more people to your door.
In a world of HGTV and shows highlighting flips & renovations, we want to make sure your home presents at a highly professional level.
---
100+ CLIENTS' REVIEWS

"My husband and I have worked with Casa Solution for many years.   The staff is extremely knowledgeable and they always put their customers first.  They make it easy to negotiate the rules and regulations of real estate in Panama and ensured that all transactions went perfectly and efficiently.  Janeth was always responsive and thorough in all our dealings.  She was a pleasure to work with." – Lisa Nelkin & Bret Peckens
"Casa Solution staff was courteous, competent, efficient, and friendly. One of Casa Solution's strengths is that they are very fluent in English which makes things very easy. I am happy I decided to work with Casa Solution because. I needed to sell and they got it sold.  That's what counts. They got it sold & closed in a tough market.  I recommend Casa Solution because they can do it.  They know the market and they know Valle Escondido very well too." – Rich Andresen
 "We would like to thank you and the Boquete Casa Solution team for the great work you did in helping us acquire a piece of property in the Boquete area. Your professionalism, patience and knowledge in dealing with our needs were greatly appreciated.  We would highly recommend your services to anyone looking for homes and/or property in the Boquete area."  —  Margaret and Joe Culleton
View All our Reviews of Casa Solution – What Clients, Your Friends & Neighbors Say
---
GREAT REASONS
TO CHOOSE CASA SOLUTION
Intense Marketing Efforts for Your Property
Casa Solution invests heavily in intense marketing efforts to find your right buyer including the office on Avenida Central in Boquete and a wide range of advertising approaches designed to attract qualified buyers.
Many Clients Every Week
Casa Solution receives many clients each week ready to buy a home or finca in the Boquete area. Please allow us to present your property to hundreds of potential buyers who visit the offices and to the thousands of monthly visitors to the Casa Solution website.
Large, Friendly Staff Working as a Team
With numerous English speaking staff who work as a team, you can count on a well-coordinated effort with people dedicated to excellence, honesty and being warm ambassadors who care about our clients. We work hard to "under-promise" and "over-deliver" results for you and to making the sale process a smooth experience for everyone.
Lots of Help for Sellers
Casa Solution works closely with everyone after the original contract is signed to make sure that the collection of documentation and any follow-up items are handled with minimal work on the part of the Sellers.
Continue Promoting Yourself If You Like – The "Nonexclusive" option
Some sellers prefer to promote themselves. While Casa Solution has a highly effective "exclusive" listing option with intensive marketing (similar to a listing agent), we are pleased to promote your property as a "non-exclusive" if you prefer. Both programs are successful. Please ask us about the different marketing programs and then choose the one which is right for you.
Increase Your Odds
Buyers coming to Panama to purchase property need to work with people they trust who can guide them comfortably through the purchase process. As a result, most Buyers prefer to use a trustworthy agency. Casa Solution is the most trusted and active agency in town. Having your property offered with Casa Solution will greatly increase your odds of getting an offer soon.
We Get Results
Casa Solution gets results. Casa Solution has consistently performed with many successful transactions.
Allow Us to Be of Assistance
Please consider allowing us to put one of Casa Solution's marketing programs to work for you. Let us bring the clients and offers, then you decide whether the offer is good enough to proceed. If you give us the chance, we will work hard to find a buyer for you and also work hard for you after an agreement is signed to have a smooth and safe transaction.
Outside Boquete
Casa Solution specializes in the Boquete market, but many buyers who visit are looking for multiple properties or are considering other areas. We welcome your Panama listings outside Boquete as well.
---
GET  YOUR PROPERTY ON THE MLS

FREE – NO CHARGE TO CASA SOLUTION CLIENTS
 Casa Solution is now offering  promotion on the MLS (Multiple Listing Service)
including the United States, Canada and other international MLS associated websites at no charge.
Please contact Casa Solution at 720-1331 or email [email protected] today to take advantage of this exclusive service.
---
Client Reviews, Sold Properties! & Great Reasons to Use Casa Solution
Casa Solution has helped hundreds of satisfied clients buy and sell property in Panama. Take a look at some of the properties sold,  what just a few clients have to say and some of the great reasons to list your property with Casa Solution.
There are compelling reasons to list your property with Casa Solution.  Below the reviews and sold properties are some of the highlights.
Casa Solution is the Winner – Best of Boquete – Winner Every Year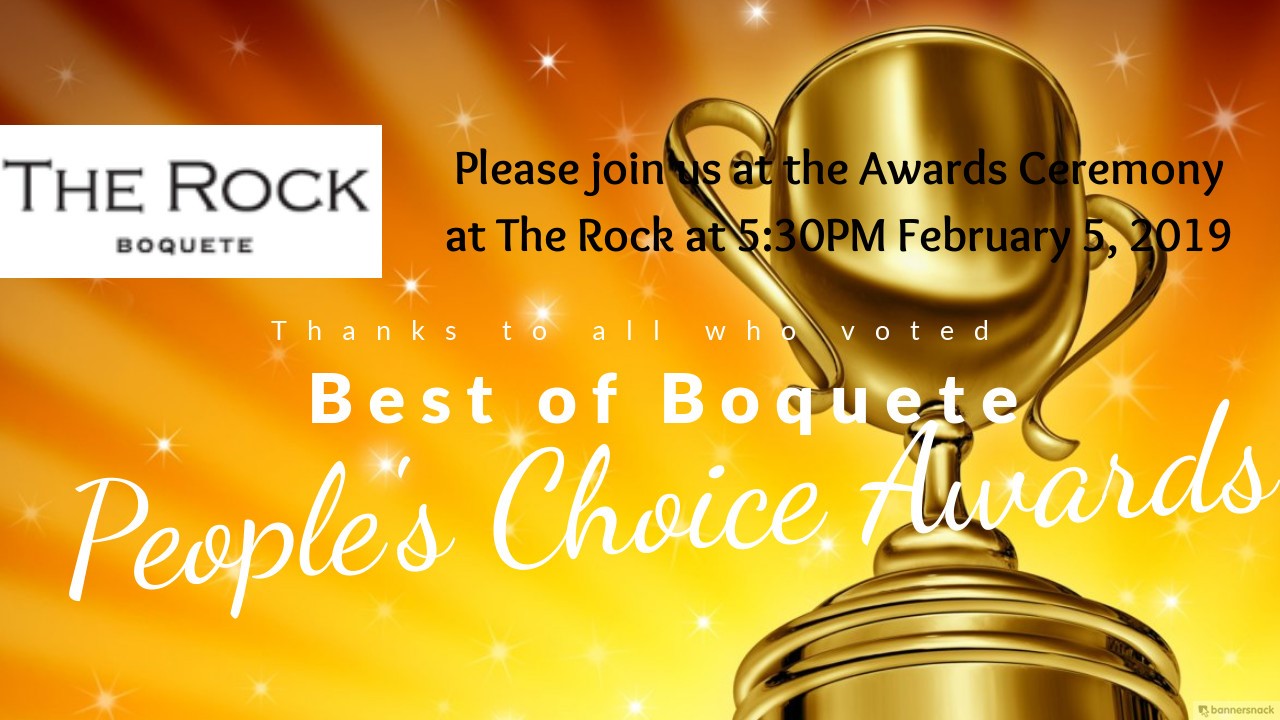 Casa Solution is grateful to be the recipient of the Best of Boquete award for Best Real Estate Company.
This is the third time in a row Casa Solution has won the award and is the sole recipient since the award was first offered.
Thank you Boquete!  You are the Best!
We will continue to do our best to serve you, our great clients, and the community.
Best of Boquete People's Choice Awards is produced by Allaboutboquete.com.

¿Está Vendiendo su Propiedad? ¡Obtenga Máximos Resultados!
Casa Solution es la compañía de bienes raíces número uno en el área de Boquete… Somos los número uno porque obtenemos resultados… vendiendo más que todas las otras agencias en Boquete combinadas.
Con muchos años de experiencia y cientas de transacciones de venta exitosas, el personal en Casa Solution entiende que la venta de su casa o propiedad es muy importante.
Es nuestro trabajo ayudar a maximizar su retorno, comercializar efectivamente su propiedad y asegurarnos de que su transacción sea fluida.  Le asistiremos con su posicionamiento en el Mercado, responderemos sus preguntas, trabajaremos arduamente para vender su propiedad y asegurarnos de que su propiedad obtenga máxima exposición así como máximos resultados.
¡Reseñas de Clientes, Propiedades Vendidas! & Grandes Razones para Usar a Casa Solution
Casa Solution ha ayudado a cientos de clientes satisfechos a comprar y vender propiedades en Panamá. Dé un vistazo a algunas de las propiedades vendidas, lo que algunos clientes tienen que decir y algunas de las excelentes razones para listar su propiedad con Casa Solution.
Existen razones de peso para listar su propiedad con Casa Solution.  Las  reseñas a continuación y las propiedades vendidas son algunas de las más destacadas.
¡CASA SOLUTION AHORA OFRECE
SERVICIO DE LISTADO MÚLTIPLE – MULTIPLE LISTING SERVICE (MLS)!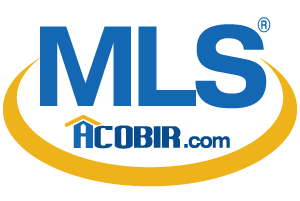 GRATIS – SIN CARGOS PARA LOS CLIENTES DE CASA SOLUTION
 Casa Solution ahora ofrece promocionar en el MLS (Multiple Listing Service – Servicio de Listado Múltiple)
Incluyendo los Estados Unidos, Canadá y otros sitios web internacionales asociados al MLS sin costo.
Por favor contacte a Casa Solution al 720-1331 o por correo electrónico a [email protected]
hoy mismo para aprovechar este servicio exclusivo.
Casa Solution es la Ganadora – Lo Mejor de Boquete – 2017, 2108 & 2019
Casa Solution está muy agradecida de haber recibido el premio Lo Mejor de Boquete a Mejor Compañía de Bienes Raíces.
Esta es la tercera vez consecutiva en que Casa Solution ha ganado el premio y es
la única receptora desde que el premio se ofreció por primera vez.
¡Gracias Boquete!  ¡Eres el Mejor!
Continuaremos haciendo nuestro mejor esfuerzo para servirle a usted, a nuestros excelentes clientes y a la comunidad.
Los Premios Best of Boquete People's Choice Awards son producidos por Allaboutboquete.com.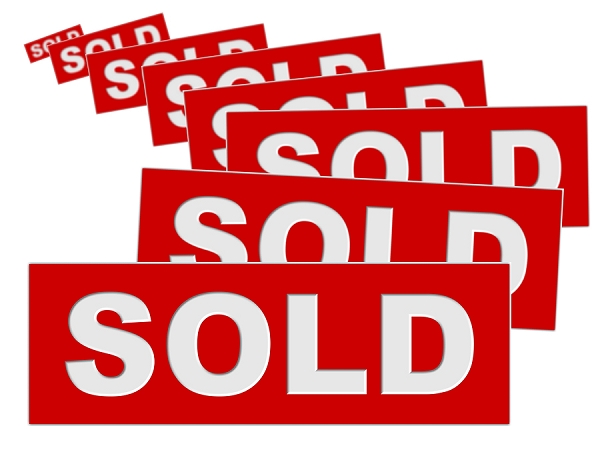 Casa Solution sells more Boquete and Chiriqui beach area properties than any other agency.
 Why go to anyone else?
A Continuación Encuentre unos cuantos Ejemplos de las Muchas Propiedades Vendidas Recientemente por Casa Solution.
Casa Solution vende más propiedades en el área de Boquete que todas las otras agencias combinadas.
También es la líder en las áreas de playa de la Provincia de Chiriquí. ¿Por qué ir con alguien más?
Grandes Razones para Usar a Casa Solution
Intensos Esfuerzos de Mercadeo para Su Propiedad
Casa Solution invierte mucho en intensos esfuerzos de mercadeo para encontrar el comprador correcto para su propiedad incluyendo la oficina en la Avenida Central en Boquete y una amplia gama de enfoques publicitarios diseñados para atraer a compradores calificados.
Muchos Clientes Cada Semana
Casa Solution recibe muchos clientes cada semana listos para comprar una casa o finca en el área de Boquete.  Por favor permítanos presentar su propiedad a cientos de compradores potenciales quienes visitan la oficina y a los miles de visitantes mensuales del sitio web de Casa Solution.
Personal Numeroso y Amable que Trabaja en Equipo
Con numerosos empleados de habla inglesa que trabajan en equipo, usted puede contar con un esfuerzo bien coordinado, con personas dedicadas a la excelencia, la honestidad y a ser embajadores cálidos que se preocupan por nuestros clientes. Trabajamos arduamente para "prometer menos" y "entregar más" resultados para usted y para que el proceso de venta sea una experiencia fluida para todos.
Mucha Ayuda para los Vendedores
Casa Solution trabaja en estrecha colaboración con todos después de la firma del contrato original para asegurarse de que la recopilación de documentación y el seguimiento se maneje con un mínimo de trabajo por parte de los vendedores.
Continúe Promoviendo Usted Mismo si Gusta  – La opción "No-exclusiva"
Muchos vendedores prefieren promocionar ellos mismos.  Mientras que Casa Solution tiene una alta efectividad opción de listado "exclusivo" con mercadeo intensivo (similar a un agente de lista), nos complace promocionar su propiedad como "no exclusiva" si lo prefiere. Ambos programas son exitosos. Por favor pregúntenos por los diferentes programas de mercadeo y luego seleccione el más adecuado para usted.
Aumente sus Posibilidades
Los Compradores que vienen a Panamá a comprar propiedades necesitan trabajar con personas en las que confíen quienes puedan guiarlos cómodamente a través del proceso de compra.  Como resultado, la mayoría de los Compradores prefieren utilizar una agencia de confianza.  Casa Solution es la agencia más confinable y active en el pueblo.  Ofreciendo su propiedad con Casa Solution incrementará considerablemente sus posibilidades de obtener una oferta pronto.
Obtenemos Resultados
Casa Solution obtiene resultados. Casa Solution ha realizado consistentemente muchas transacciones exitosas.
Permítanos Asistirle
Por favor considere permitirnos poner a su disposición uno de los programas de  mercadeo de Casa Solution. Permítanos traer a los clientes y las ofertas, luego usted decide si la oferta es lo suficientemente buena para proceder. Si nos da la oportunidad, trabajaremos arduamente para encontrar un comprador para usted y también trabajaremos arduamente para usted después de que se firme un acuerdo para tener una transacción fluida y segura.
Afuera de Boquete
Casa Solution se especializa en el mercado de Boquete, sin embargo muchos compradores que nos visitan están buscando múltiples propiedades o están considerando otras áreas.  También le damos la bienvenida a los listados en Panamá fuera de Boquete.
Casa Solution es la agencia líder de bienes raíces en Boquete.
¡Cientos de Ventas Completadas Exitosamente!
El Mayor Número de Casas y Propiedades
Un Historial de Transacciones Exitosas
Respuestas Honestas y Consejos
Enfoque de Equipo Profesional
Amplio Conocimiento del Mercado
Amigable Guía a través de todo el Proceso
Alquileres & Agentes plurilingües
Servicio de Listao Múltiple – Multiple Listing Service (MLS)
A Su Servicio
---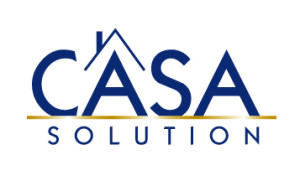 Casa Solution is the leading real estate agency in Boquete.
Hundreds of Successfully Completed Sales!

The Most Homes and Properties
A Track Record of Successful Transactions
Honest Answers and Advice
Professional Team Approach
Deep Knowledge of the Market
Friendly Guidance through the Entire Process
Rentals & Multilingual Agents
Multiple Listing Service (MLS)
At Your Service
---
Please email us at [email protected] or call one of the Casa Solution Boquete offices at 720-1331, 720-2060, 6480-5456, 6480-5411 and we'll be pleased to answer your questions.
---
A continuación encontrará enlaces con información de utilidad acerca de Casa Solution y acerca de vender su propiedad en Panamá:
Liste su Propiedad para la Venta
Por favor envíenos un correo electrónico a [email protected] o llame a la oficina de Casa Solution Boquete al 720-1331, 6611-6049, 6480-5456 or6617-4408 y estaremos felices de responder sus preguntas.