Main Content
Hacienda Los Molinos
Alto Boquete, Boquete, Chiriqui
Los Molinos is one of Boquete's largest and most developed premium residential projects. Located between Boquete and David, Los Molinos offers a great option for highland living. The community has 24 hour security and a variety of amenities including a hotel and restaurant with an elegant bar overlooking the canyon, a pool with Jacuzzi, bocce court, lots of green space, and walking trails.
Looking out over the canyon to see the enormous waterfall along with the site of Volcan Baru, Panama's tallest peak is one of the pleasures of living in this fine community.
Los Molinos is designed with attractive landscaping including a series of small lakes, waterways, and nature paths, providing a beautiful and peaceful environment for the residents. The development features underground utilities and attentive project owners who live in the area, making it a secure and comfortable place to live. The community has an international mix of residents and a convenient location, being just 12 minutes from Boquete village, 25 minutes from the city of David, about an hour from the closest Pacific beach and just two minutes from the road that leads over the Continental Divide to the Caribbean beaches of Bocas del Toro.
The climate in Los Molinos is slightly warmer, drier and sunnier than that of Boquete village and its surrounding mountainside communities, making it ideal for those looking for a little more sunshine and warmth in their life than the higher altitude areas of Boquete. Yet here you will still enjoy comfortable spring-like temperatures year-around. Additionally, the development has a dependable private concession that ensures an abundant water supply, so consistent water is not an issue.
Los Molinos offers a range of living options from large single family homes, to medium size homes, two-story condo buildings overlooking the gorgeous canyon with waterfalls and a taller condominium building recently completed.
Whether your desired lifestyle in Panama includes full-time residency in a congenial community or owning an easy-to-maintain pied-à-terre, Los Molinos offers the perfect acquisition. With a variety of features and amenities along with a location that is both peaceful and convenient, Los Molinos is a must-see for anyone considering buying a property in Panama.
Check out our Boquete Residential Developments from Above Virtual Tour!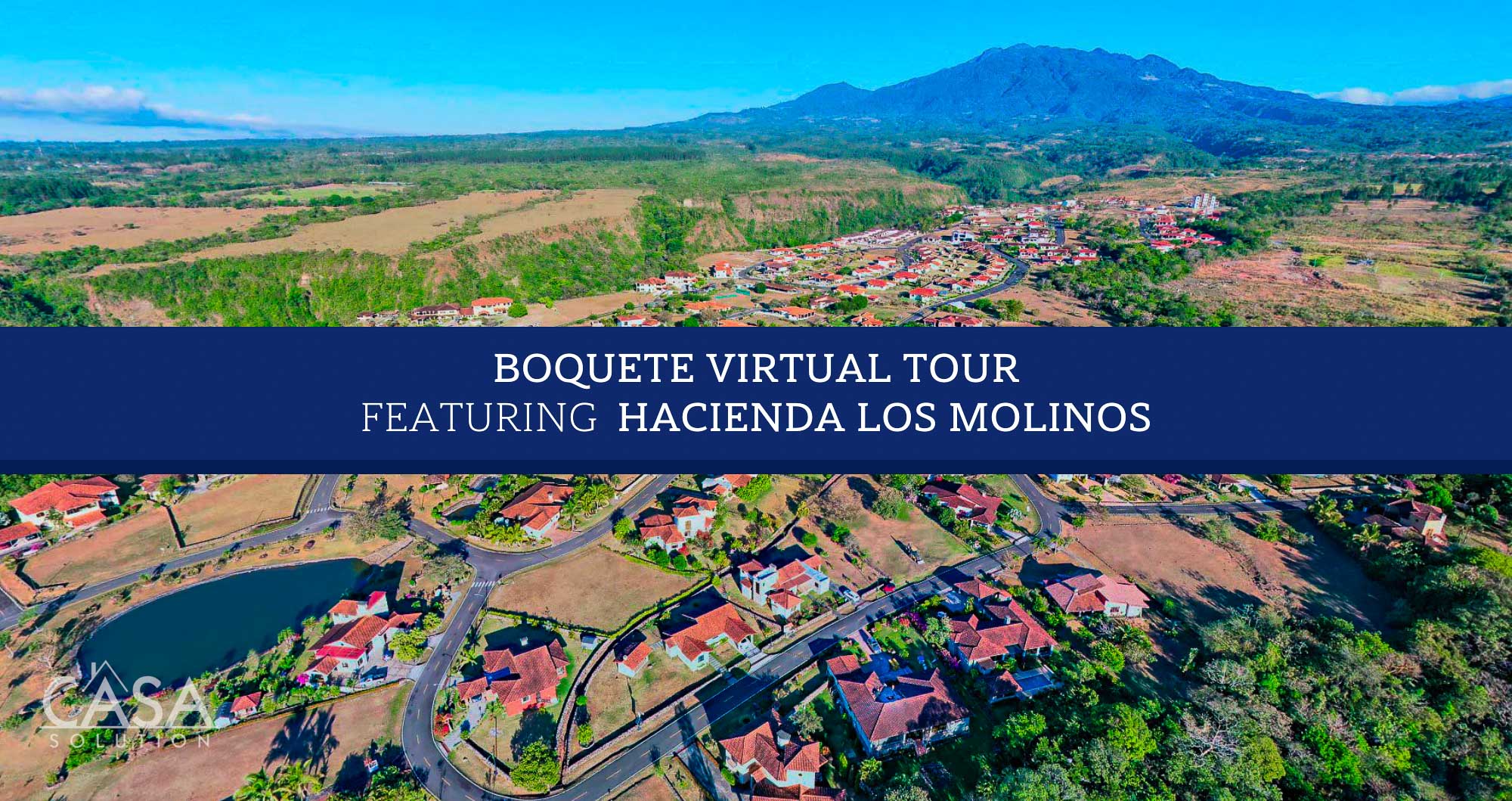 What To Love
Many Amenities
Scenic Landscaping
Convenient Location
Ideal Climate
24-Hour Security
Questions? Contact Us
Please let us know of any questions or how we may be of service to you.