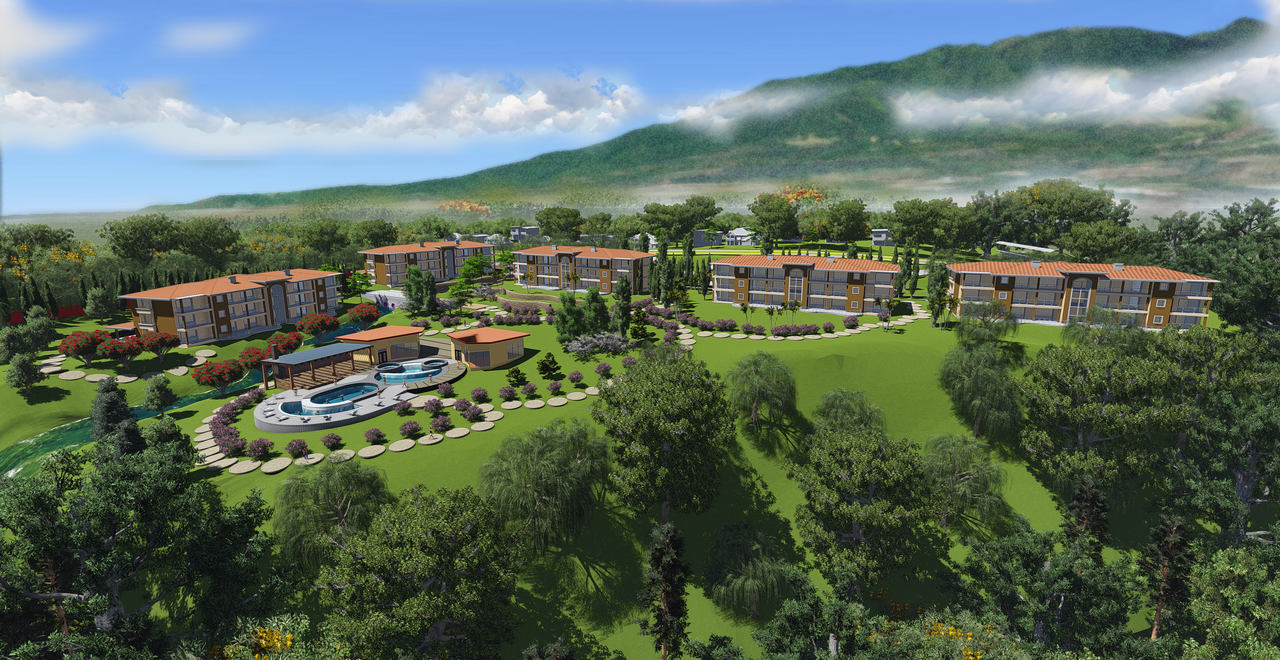 Majestically located above the Caldera River valley with inspiring views all around, Alto Boquete Condominiums presents the gift of modern living, secure community and wonderful nature and scenery, all blended together. To the north from the Alto Boquete grounds you look along the lush green valley of the Caldera River down onto the center of Boquete town just 2km away, with the backdrop of Volcan Baru.
The condos are constructed using premium quality materials under the careful attention of one the region's best architects and building teams.
The construction of the first building is complete and ready for you to move in.  There are six very large luxury apartments of 300 m² (approx) already completed.
The next condo building is to contain twelve apartments of 150 m² (approx) which are available now for purchase 'off-plan'.
Here are some of the many apartments available at Alto Boquete Condominiums:
The Largest Condo for Sale in Boquete – High Quality
Large Apartment for Sale in Boquete
Amazing View Condo at Discounted Pricing
Contact Casa Solution to see these condos or for more information.