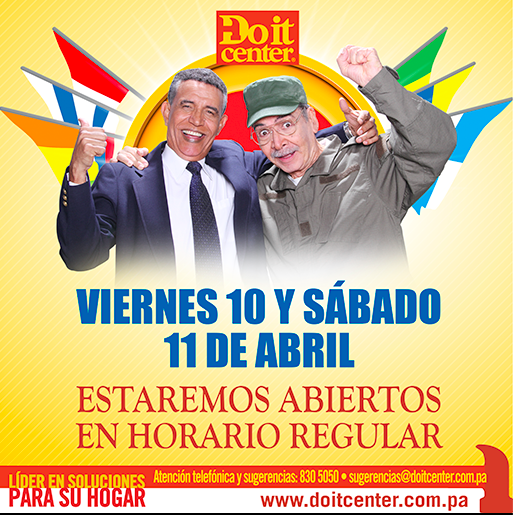 Panamanians are fun-loving people with a great sense of humor. This promo is from Doit Center.
Think Home Depot or Lowe's with a Panamanian twist – that's Doit Center in Panama. The chain has been successful in satisfying retail building needs and is a particularly popular spot to shop in David, Panama near Boquete at highly successful Plaza Terronal. The Plaza is convenient to Boquete. Terronal has popular stores and restaurants such as TGI Friday's, Subway, Conway, Arrocha, Audio Foto, Rey, Panafoto, Lumicentro, Melo, Banco General and many more.
This attention getting promo was posted by Tim Rogers from Fusion, a journalist who decided to take an amusing look at what he will miss from the Summit of the Americas.
Here's a link to his hilarity.