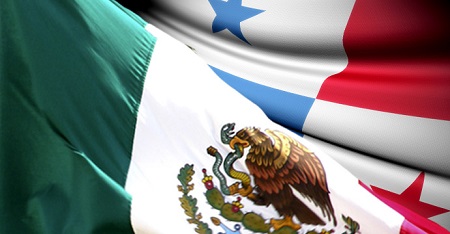 The Panamanian government has steadily amassed successes on trade agreements over recent years. Here comes another one. Expect more to come with neighboring Colombia possibly up next and the Pacific Alliance membership likely to follow. Panama generally likes to cooperate and that's good for business.
There might be a short-term wrinkle in plans with Colombia while they jostle with Panama. Colombia's citizens are pouring money into Panama right now (they tripled investments last year alone) and Colombia wants more control over the accounting of those funds.
Regardless, the free trade agreements will keep on coming.
As examples, the free trade agreement with Canada went into effect April 1, 2013 and the free trade agreement with the United States on October 31, 2012.
What's the Pacific Alliance? Here's Wikipedia: The Pacific Alliance (Spanish: Alianza del Pacífico) is a Latin American trade bloc, with some features of further integration. It currently has four member states—Chile, Colombia, Mexico, and Peru, which all border the Pacific Ocean. Costa Rica began the process of joining the Alliance on 10 February 2014. The organization seeks to advance free trade and economic integration among the member states, as well as a visa-free travel area, and common diplomatic representation.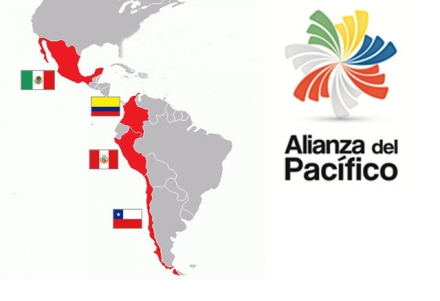 Panama's National Assembly ratifies trade pact with Mexico
Fox News Latina – 10/8/14
The Panamanian National Assembly, after a third and final debate, ratified a trade agreement with Mexico, marking a crucial step toward the Central American country's accession to the Alliance of the Pacific.
The bilateral agreement was signed in April.
To join the alliance, founded in 2012 by Peru, Colombia, Chile and Mexico, a country must have trade accords with each of the existing members.
Panama's trade agreement with Colombia is still awaiting ratification by the National Assembly.
The accord with Mexico "protects farm and agro-industrial products crucial for Panama, such as chicken and pork meat, eggs, dairy, sausages, coffee and wheat flour," according to the Panamanian Trade Ministry.
The list of Panamanian products protected under the agreement, the government said, includes rice, palm oil, tomato sauces and paste, potatoes, onions, sugar, some fruit juices and carbonated beverages, as well as industrial products such as plastics, paper and aluminum.
The trade agreement opens "new opportunities of access" to Mexican markets for Panamanian products including pineapple, papaya, hot pepper, fish meal and dry fish, electrolyte beverages, beer and paper goods
The Article in Fox News Latina
Pacific Alliance Website – Strategic Value