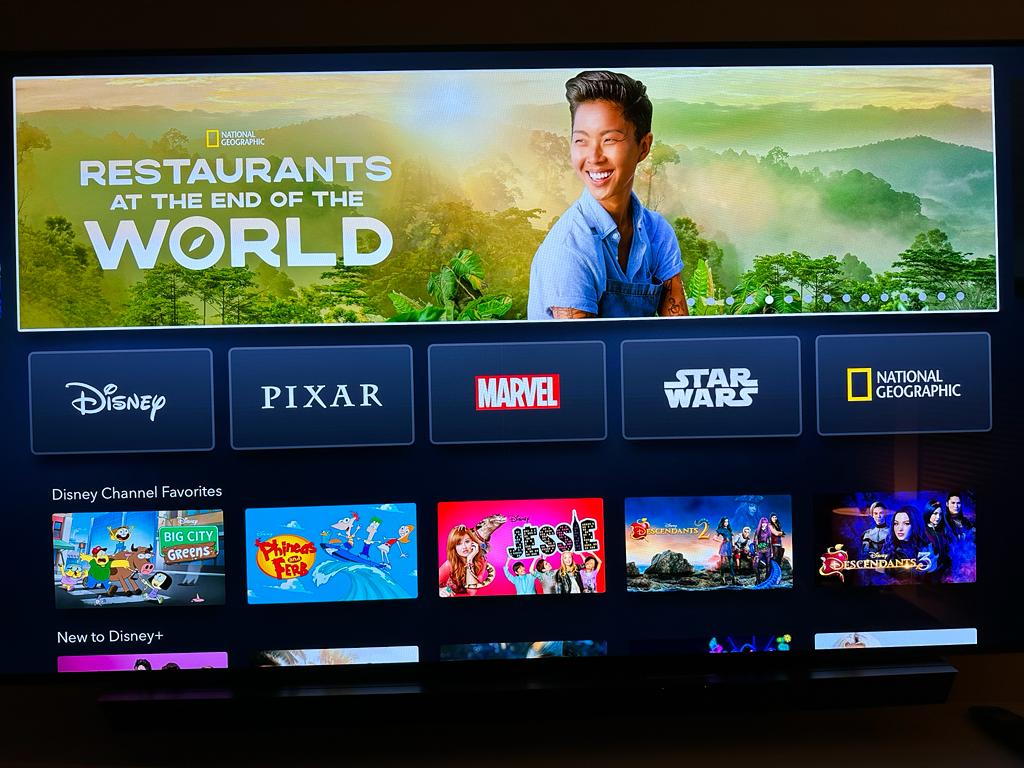 Disney+ and National Geographic have released a high-profile new television show and Boquete was featured in the very first episode!
The new show is called "Restaurants at the End of the World."  It has charismatic chef Kristin Kish traveling the world for fantastic meals in the most remote restaurants she can find.
Boquete is a culinary mecca with so many incredible restaurants in the little town.  It's another reason why people find the quality of life so excellent in Boquete.
In the first episode of Disney's show, Panama's Cloud Forest Kitchen, Kristin goes to Boquete, Panama where she hikes in to Hacienda Mamecillo, a restaurant also accessible by a bumpy road in Jaramillo, Boquete.  There she prepares food with the Chamorro-Carlsson family who have run the farm there since 2012.   As part of the experience, Kristin rappels down a waterfall to secure the tasty greens found on the rocks in the middle of the cascade.  Later, acclaimed chef Charlie Collins of the T'ach restaurant in the Panamonte comes with an entourage to partake in the meal.
It's a fun episode in which Kristin describes the area as "gorgeous" and "the greatest outdoor grocery store on earth."
"Today I'm on my way to the highest mountain in Panama where I'm meeting the owner of Hacienda Mamecillo a restaurant perched on the fertile slopes of the Panamanian cloud forest in the district of Boquete."
"Seeing how breathtaking it is here, I can understand why Rolando chose this area to build his dream restaurant."
Boquete continues to attract international attention for its natural beauty, culinary delights, sweet people and touristic appeal.
We're happy to share more with you about the wonders of Boquete … and of course, Boquete real estate for sale.
"RESTAURANTS AT THE END OF THE WORLD" COMING SOON TO DISNEY+ & NATIONAL GEOGRAPHIC
By Roger Palmer Published on Jan 13, 2023
"Disney has announced some new details on the upcoming National Geographic documentary series, "Restaurants at the End of the World".
The series is about an adventurous chef, entrepreneur and global trailblazer, Kristen Kish travels the world in search of the people, places, culture and traditions behind the world's most remote restaurants. From local purveyors, farmers and herders to kitchen crew, managers and chefs, Kristen is going behind the scenes to meet the people, hear the stories and see the day–to–day balancing act required to keep food on the table in the most remote outposts on earth."
Full Article: https://whatsondisneyplus.com/restaurants-at-the-end-of-the-world-coming-soon-to-disney-national-geographic/
Watch Restaurants at the End of the World on: https://www.natgeotv.com/za/shows/natgeo/restaurants-at-the-end-of-the-world
More Boquete Great Restaurants: https://casasolution.com/cs-recommends-hotels-activities/boquete-restaurants/