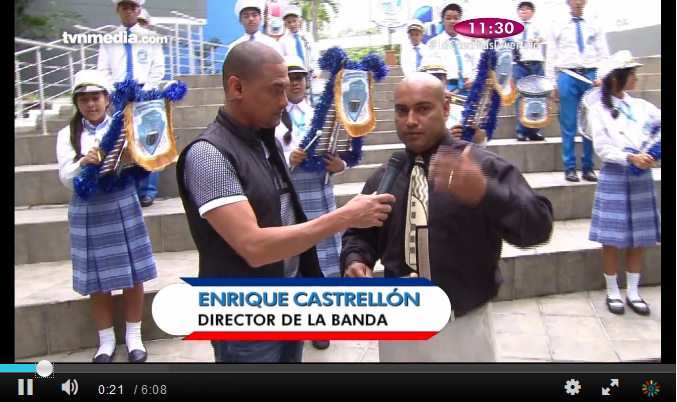 click here for the video on TVN
We are proud to announce that El Buen Pastor, a Boquete school, has won the major national band competition, Sonando por la Patria. The win was even more impressive because it pitted the Boquete school of 6th to 10th graders against all the high schools of Panama with 9th to 12th graders.
In Panama, band competition is serious business. For a young troupe like this to trump seasoned bands from the big city and the rest of the country is amazing.
The win was orchestrated by our friend Enrique Michael Castrellón N., husband of our wonderful Casa Solution administrator Damaris Serrano Rivera. Enrique, as band leader, led these young people to a high profile and highly impressive accomplishment as winners of the Sonando por la Patria – Playing for the Homeland national competition hosted by TVN television, a very popular television channel in Panama.
We salute the band members from El Buen Pastor in downtown Boquete. We are proud of you for your excellence and for surmounting all odds against far more experienced contenders. Very impressive!!!