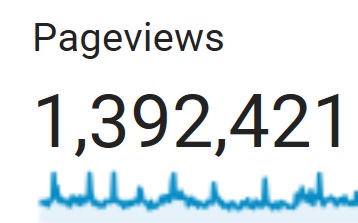 We are proud to announce that the new Casasolution.com website has exceeded all expectations with 1,392,421 individual page views in just the last 18 months.
Visitor traffic was measured for the period of July 1, 2015 to December 31, 2016.
Casasolution.com is by far the most visited real estate website in the region. Hundreds of potential buyers and sellers visit the site each day to explore property options and information.
This number represents a record-breaking increase from past years indicating a rapidly growing interest in Panama and Boquete area real estate.
We will work hard to continue to earn your support and to steadily improve this resource for you, our valued client.
Thank you very much for visiting.