Main Content
Country Home, Avocado Farm & Honey Production on 14.8 Acres for Sale in El Mague, Nueva California, Volcán, Chiriqui, Panama
El Mague, Volcan, Chiriqui
This wonderful property is located in El Mague, Nueva California, Tierras Altas.  It's a glorious farm with rolling hills, a reforested portion, hundreds of avocado trees and a lovely home nestled in natural beauty.  Its location is excellent just 5 minutes from Casa Solution's downtown Volcan Office.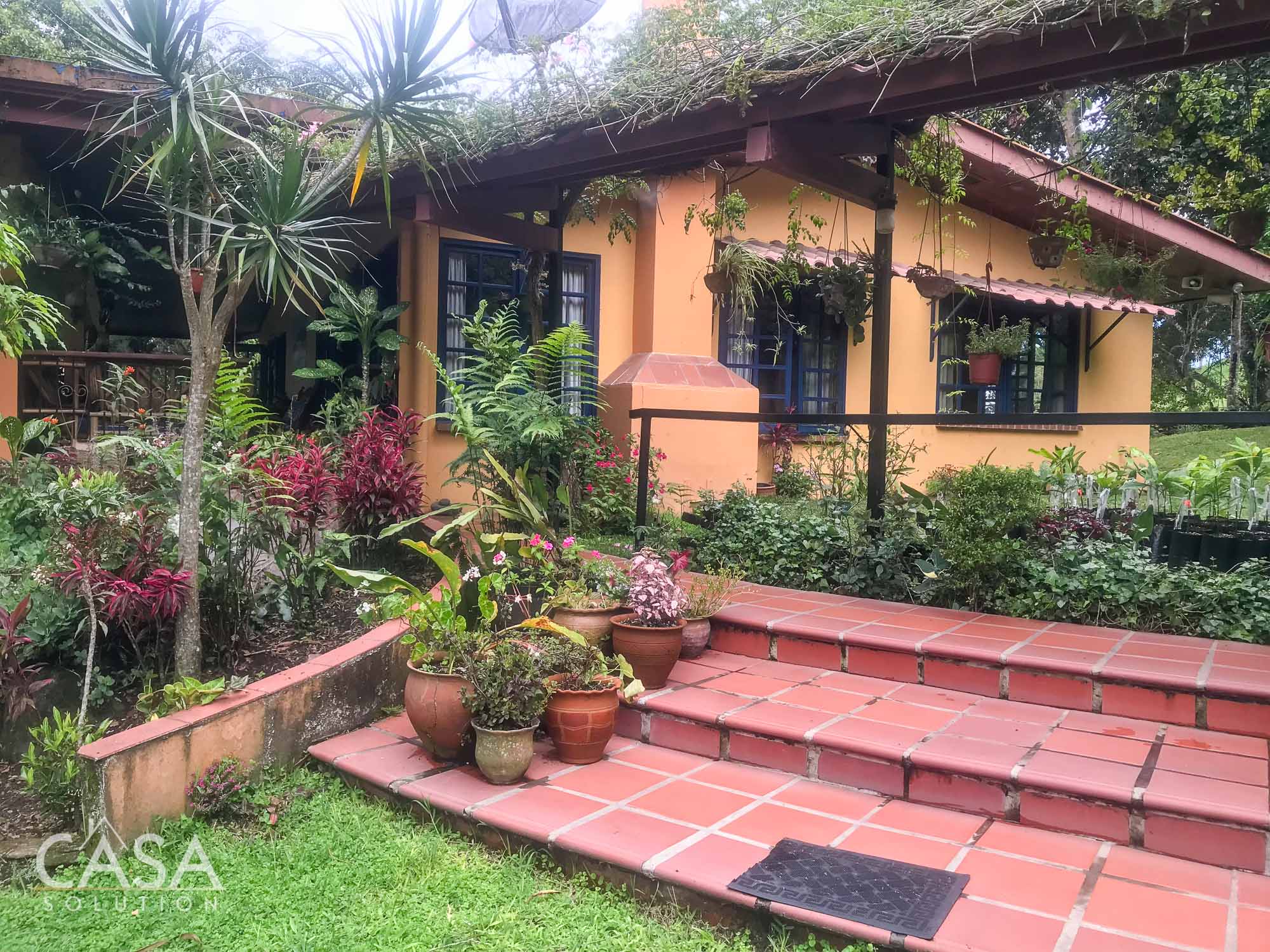 Given the political and weather challenges facing our world, this property stands out as a great food producing haven in a pleasant year-round high altitude climate set away from major population centers or high-risk weather events but near a delightful and developing small town.  As the area develops, a property like this one also has the potential to significantly increase in value.
This property for sale is divided into the following quadrants:
Forested Area: A dedicated space for the reforested forest, which has thrived since the property was purchased 30 years ago, featuring a variety of trees such as pines, eucalyptus, and oaks.
Cattle Pastures: Five well-maintained pastures providing ample space for grazing livestock.
Avocado Orchards: Four quadrants meticulously cultivated for avocado production. The property currently hosts 600 avocado trees in full production, with an additional 100 recently planted. These trees begin yielding fruit after their third year, offering a sustainable source of income.
Residential Area: One quadrant reserved for the house, garden, chicken coop, and garage. This peaceful location sits atop a hill, surrounded by majestic fruit-bearing trees that attract delightful squirrels. From the terrace, you can easily observe squirrels playfully jumping between the trees, feasting on guava, water apples, and acorns, among other fruits.
The House
The House:
Built in a rustic style 30 years ago, this charming home comprises two mirrored apartments with a shared terrace. Each unit features a cozy living room with a fireplace, a small kitchen, two bedrooms, and one bathroom.
The roof is made of panalit, while the ceilings, doors, windows, and terrace are crafted from beautiful cedar wood. The floors boast handmade tiles from Chitré, adding a touch of local artistry to the interior. Modern amenities include mobile internet service, SKY TV, and electricity provided by Naturgy. The property has its own water supply, sourced from a 30-meter-deep well, which is pumped to a 2,000-gallon reserve tank using a French pump. From there, gravity carries the water to the house. Both apartments enjoy hot water, and the fireplaces are fully functional, providing warmth during cooler evenings.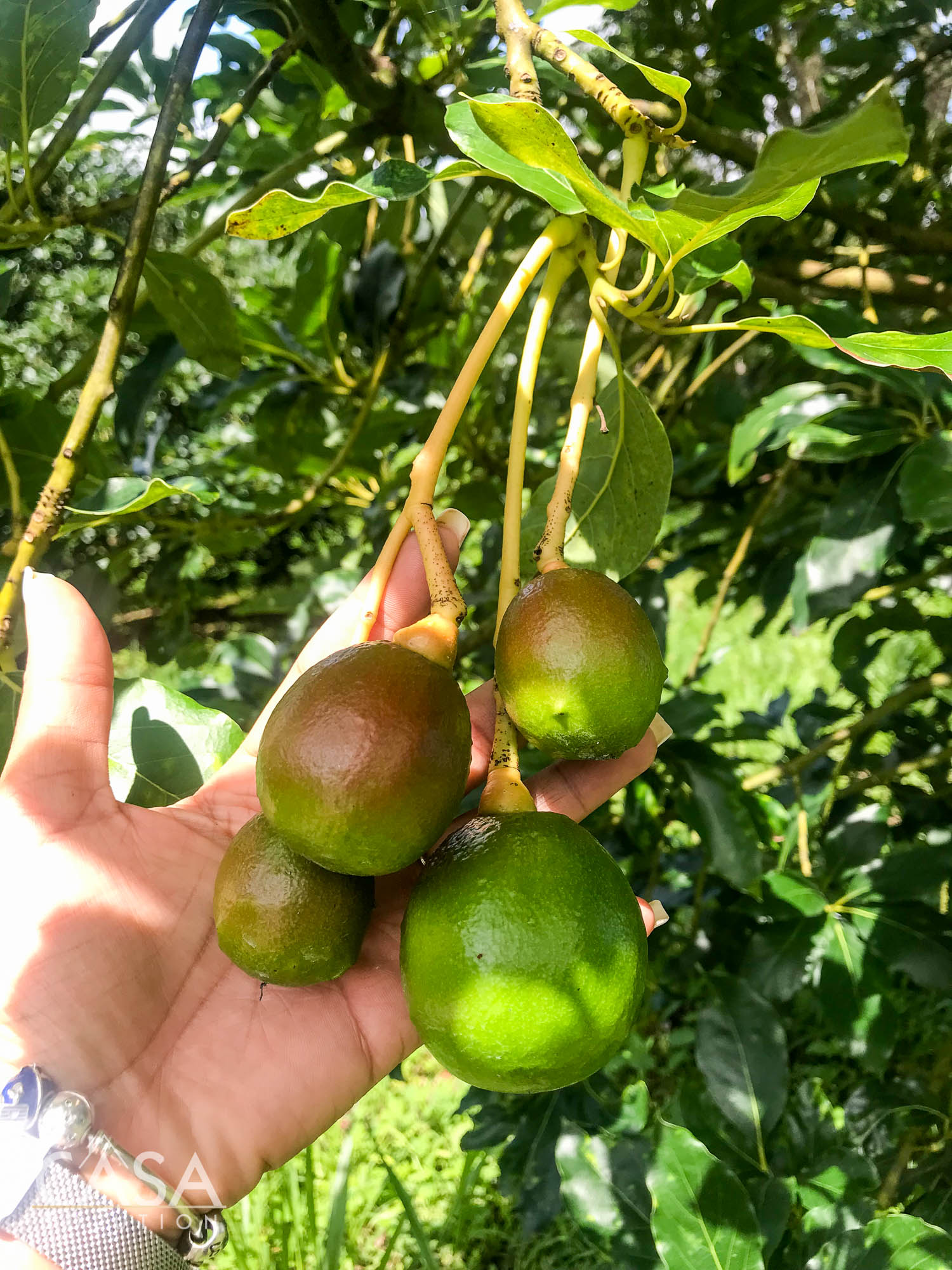 The Avocado Farm
The Avocado Farm:
Each avocado quadrant can accommodate up to 400 trees. Presently, there are 600 trees in full production, with nearly 100 newly planted. After the third year, each tree begins producing fruit. This avocado project started eight years ago and currently supplies major supermarkets such as Riba Smith, Machetazo, and Super 99.
Last year alone, the farm yielded 20,000 avocados, including popular varieties such as Hass, Reed, Ettinger, Patriota, Lula, Simón, and Fuerte. Several varieties, commonly referred to as "mantequilla" in local markets, are also available. When sold wholesale to supermarkets, the avocados are typically priced at $0.60 per unit. If you prefer to sell directly in local markets, prices range from $1.75 to $2.00 per avocado.
Honey Production
Honey Production:
Within the reforested forest, you will find seven African beehives that produce approximately 15 gallons of honey per year, offering a sweet and natural treat.
This property not only boasts numerous fruit trees, including oranges, mandarins, and Persian lemons, but also vibrant flowers of various colors and sizes. While exploring the surroundings, you may encounter the lively presence of squirrels leaping among the trees.
When you step into this property, you are transported into a tranquil haven far from the noise of the main road.  This property offers a pleasant and comfortable climate year round.
The property is accessed by cement lanes for the first 50 meters, followed by a path of rocks and compacted gravel, lined with trees and flowers, leading you to the house.
Contact our team to schedule a viewing or learn more about this remarkable property.
Follow us on facebook, Instagram and subscribe to our youtube channel.
For inquiries,
please contact casa solution, or
fill out the form below.
I'm interested in Country Home, Avocado Farm & Honey Production on 14.8 Acres for Sale in El Mague, Nueva California, Volcán, Chiriqui, Panama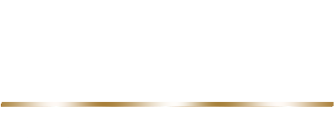 CONTACT US
Casa Solution is now Open. The staff are working full time and are available in the office, by phone and email.
Please call 011.507.720.1331 or email info(at)casasolution(dotted)com with any questions. We are happy to help.
The Casa Solution office hours are 8:30am – 5:30pm Monday through Saturday. The offices are closed on Sundays and Panamanian National Holidays.
For assistance, please visit us in Boquete, call, text, fill out the below form or email and we will be happy to be of service. We look forward to helping you.
Thank you for the opportunity to be of service.
GET TO KNOW US MORE
Questions? Contact Us
Please let us know of any questions or how we may be of service to you.