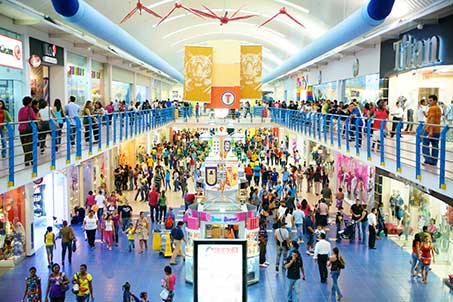 Casa Solution has confirmed with the developer, Grupo Los Pueblos, that Federal Mall is a go. Think Albrook Mall next to the bus station and Marcos A. Gelabert Airport in Panama City. This project was to follow the same concept, a huge mall next to a key transportation center. It's no coincidence that the developer is the same who built Albrook.
Update as of September 2016: However, after many attempts, the move of the transportation center to the mall location has been repeatedly rejected by local government. This may change, but for now, it is not expected that the transportation center will be moved. Regardless, the enormous mall will proceed.
There has been lots of speculation whether the project located on the expanded road between Boquete and David would actually happen. Construction of the mall had stopped casting doubt on the project. But, now the earth movers are back.
Grupo Los Pueblos estimates completion some time in mid-late 2017 and explained that the company had been awaiting the necessary permits to proceed. They stated that no anchor tenants had yet been established so look for announcements over the next year about which major retailers sign on.
The Federal Mall site is located on over 20 hectares of land (about 50 acres) a few minutes from the Pan American highway on the new four lane highway that joins David to Boquete. The transportation center will be on an additional 5 hectares (about 12 acres).
$180 million, 400 stores and 4,000 employees
The investment for construction of the project is estimated to be $180 million with an anticipated permanent employee base of 4,000 and 120,000 square meters of commercial space with seven large department stores, approximately 400 total stores, training centers, 3,000 parking spots.
This will be a huge economic driver for a small city like David, Panama. David, just 30 minutes from downtown Boquete and central to all points in Chiriqui Province, is seeing rapid commercial development.