12 Great Reasons to Choose Casa Solution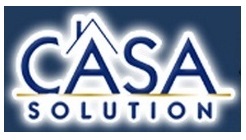 Casa Solution is committed to helping you have a great experience buying property in Panama.  The company is dedicated to providing you with friendly and professional service without pressure.
We understand that you will be making an important decision and will work hard to earn your trust.
Casa Solution has helped thousands of satisfied clients buy and sell property in Panama, most of them in Boquete or Chiriqui Province.
Here's what a few of them say about Casa Solution.
Here are some of the reasons why Casa Solution is the best choice when you are ready to explore and buy property in Panama:
1. The Company Philosophy: Honesty and Under Promise/Over Deliver
It is true in Panama as well as most of the world – it's important to know who you can trust.  We understand that trust is earned and even more important to those coming to a foreign country.  Casa Solution seeks out team members who are honest and good people, then reinforces these traits by supporting the team in being truthful with clients.  As a result, those familiar with the company have learned to feel comfortable that the team at Casa Solution can be trusted to serve everyone's best interest with honesty and integrity.
We also work hard to under-promise and over-deliver results for you.   The team is trained to tone down hype as well as under promise on results and time-lines….then to over-deliver on our obligations by providing great support, quality service, protection of your interests and skillfully matching your stated needs to great property options.
We are committed to do our best to find you the perfect property and to do it with professionalism and integrity.
2. A Sterling Reputation and Long Track Record of Successful Transactions
The best reason to select Casa Solution is our track record and excellent reputation. The company has helped hundreds of new arrivals as well as Panamanians successfully purchase their dream properties in Panama. With regard to the Boquete market, no other company has sold as many properties over the last five years or provided services to so many Boquete region real estate clients.
It is well known in the Boquete area among people of good character, that if you want to see lots of properties at good prices and an honest, straightforward transaction tied up neatly and smoothly with lots of support that Casa Solution is the place to go.  Our reputation is our most valued asset and we will work hard to satisfy your needs.
3. Great Prices
Casa Solution offers properties at great prices.  By understanding the market and giving sellers reasonable expectations about how they must price their property to be attractive to buyers, sellers have often responded with very reasonable and low prices.  Casa Solution can help you find properties with motivated sellers – properties priced to sell. The company can point out properties where the owners are more likely to be receptive to much lower offers even if the property asking prices might seem a bit high.  The reality is that price is very important and Casa Solution can provide you with great prices on properties as well as point you to properties with motivated sellers.
4. Signed Listing Agreements
Some agencies and especially individual agents do business without going through the rigors of obtaining signed listing agreements. Others have simple listing agreements that focus exclusively on commission payments. The Casa Solution listings you see on the website are under formal signed listing agreements, which include a variety of protections for the buyer including the use of escrow or its equivalent, the requirement to disclose any liens or substantial problems with the property, and a clarification of the terms of the listing to help avoid arguments or surprises when it comes time to buy.  Also, we've found that sellers willing to complete the listing process make better sellers. They have shown they can review and complete a signed agreement with firm commitments.  Those unwilling to do a listing agreement are usually more difficult with regard to the contract and closing process. A lot can be learned about sellers by going through a rigorous listing process and that knowledge translates to sellers who are more likely to cooperate when it comes time to enter into a fair deal for buyers.
5. Up-to-date listings
Casa Solution works hard to keep property prices and information up-to-date.  Properties are removed from the Casa Solution site after the closing process is complete and prices are updated quickly (though there are times when sellers are slow to notify us of price changes).
Some agencies choose to leave properties on their website even if they sold years ago as a lure to attract clients. It is understandable if a property remains on an agency website if it is under agreement and not yet completed transfer or if the property closed very recently, but some real estate companies have very old listings still on their sites that sold long ago. In less common cases, some may not even a verbal agreement or a relationship with the owners of the properties and so the listings may not actually be available to the agent.
With Casa Solution, you can be assured that the listings represent an accurate snapshot of what we know about the properties available.
6. No Hidden Referral Fees
Casa Solution earns commissions based on real estate sales and rentals.  It is against company policy for Casa Solution or its employees to receive referral fees (or "kickbacks") from attorneys, builders, surveyors or home inspectors or the like. This provides reassurance to you that there is no hidden referral fee or conflict of interest when receiving recommendations to professionals who assist you in Panama.
7. No Pressure – a Consultative Approach
You can count on a consultative no pressure approach with Casa Solution.  Employees are trained to focus on educating clients and matching their needs as facilitators of the process.  The idea is to be of great assistance and service to you as a buyer.    The result has been better educated and satisfied buyers purchasing in a less intense, more relaxed fashion.
When you visit Casa Solution, the staff will ask you some questions about what you are looking for and what's most important to you.  Once they have an understanding of your needs, they will provide you with photos – usually by big screen tv – and some comments about properties that match.  Discussion of the properties often includes details about the climate or microclimate and the surrounding area or development.  After identifying the properties to see, you will go out and view them.  If all goes well, you will find your new home or dream property.  This consultative approach saves everyone time and leads to a quality experience for you as a buyer.
At Risk –  a Note about Going Without an Agency

There are some buyers who decide to look for properties without the help of an agency.  Those buyers are at risk.  In our experience, they often see fewer properties that match what they are looking for and make offers with a limited education about the pricing and availability of the market – especially with regard to actual sale prices rather than asking prices.  They are at a big disadvantage when it comes time to make the offer forgetting to address key contingencies.  Sales contracts in these cases can be lopsided for the seller giving the seller subtle out-clauses and direct deposit payments without an escrow or escrow type protection for the buyer. A good agency will help to protect the buyer as well as the seller.  Those agencies know how to work with attorneys to prioritize the transaction, help get problems solved through hard work and knowing the system and watch the backs of the buyers throughout the process.  A good agency also has a clear and detailed listing agreement signed by the seller that includes clauses that protect the buyers such as requiring notice to the agency of any liens, liabilities or deficiencies associated with the property being offered.

Our honest experience is that buyers who work with a quality agency have the fewest issues and the smoothest transactions.  They often wind up buying a property that more closely matches their needs and pay a lower price by being educated about what is really happening in the market.

Don't be at risk – it serves buyers' best interest both financially and logistically to utilize a quality real estate company in purchasing their property.
8. A System that Minimizes Risk to the Buyer
Casa Solution usually stays directly involved in the entire sale process all the way through closing to ensure a quality experience and to minimize any risks to you as the buyer.  Once the parties have agreed to the general terms, then Casa Solution participates in drafting a contract for review by the parties.  We help to make certain the contract is very specific about the detailed rights and obligations associated with the sale to avoid any misunderstandings and that there is an agreed upon escrow agent or method that provides maximum protection for the buyer. For example, in the past, the deposit at the signing of the initial agreement was commonly provided to the seller, in part to pay expenses associated with the property and the transfer process.  It sometimes still is in the case of large developers.  However, it is safer for buyers (and Casa Solution has played an important role in helping to make it common) to have a trusted third party agreed upon by all parties to the agreement hold the deposit and sometimes the balance as well.
9. The Most Homes and Properties in Boquete
Casa Solution has more active and signed listings than any other agency in Boquete.  Choose from a large number of great area listings. Being based in Boquete, the company has an amazing number of signed listings.  Meanwhile, expansion is underway. Casa Solution is actively adding listings in other areas of Panama, especially regions near David Panama such as the Pacific Beaches and Volcan.
10. Deep Market Knowledge (especially Boquete)
It's important to know when looking at properties, the true value of what is being offered as well as the nuances, little secrets and microclimate peculiarities of the properties you are considering. Casa Solution has a deep knowledge of the Boquete area real estate market in particular and can help you to make sure that you know about the pricing and peculiarities of the market before you buy.
11. Large, Friendly Staff Working as a Team
With numerous English speaking staff who genuinely work as a team, you can count on a well-coordinated effort with people dedicated to excellence, honesty and being warm ambassadors who care about our clients. The team shares client showings and responsibilities working closely together in a spirit of true cooperation so that the best person available is always there for you.
12. After the Contract is Signed, You Can Relax
The reality is that reaching agreement on price and terms is just part of the sale process.  Even with the help of a quality Panama attorney, it can be a challenge to complete a sale in Panama. There are usually documents to assemble, surprises can come up, and sometimes hurdles to overcome including navigating unexpected bureaucracy.  For buyers without support, this can be a confusing, time consuming and difficult time.
Casa Solution works closely with everyone after the original contract is signed to make sure that the collection of documentation and any follow-up items are handled with minimal stress for all involved.  You can expect proactive attention to your transaction throughout the sale process all the way through the closing to make sure your sale happens as quickly and easily as possible.
Increase Your Odds of a Successful Transaction
The reality is that you will greatly improve your odds of finding your perfect property and having a successful transaction with Casa Solution.  Work with an agency you can trust, who can guide you comfortably through the purchase process.
Casa Solution is the most trusted and active agency in Boquete and available to help you with titled property purchases almost anywhere in Panama.
Client Testimonials
Casa Solution has helped thousands of satisfied clients buy and sell property in Panama. Here's what a few of them say about Casa Solution.
For more information about the buying process in Panama, click here.
For more information about Casa Solution, click here.
We Are At Your Service
Please email us at [email protected] or call one of the Casa Solution offices at 720-1331, 720-2060, 6480-5456, 6480-5411 and we'll be pleased to answer your questions.
The Most Boquete Homes and Properties
A Track Record of Successful Transactions
Honest Answers and Advice
Professional Team Approach
Deep Knowledge of the Market
Friendly Guidance through the Entire Process
Rentals & Multilingual Agents
Boquete Area Real Estate Specialists