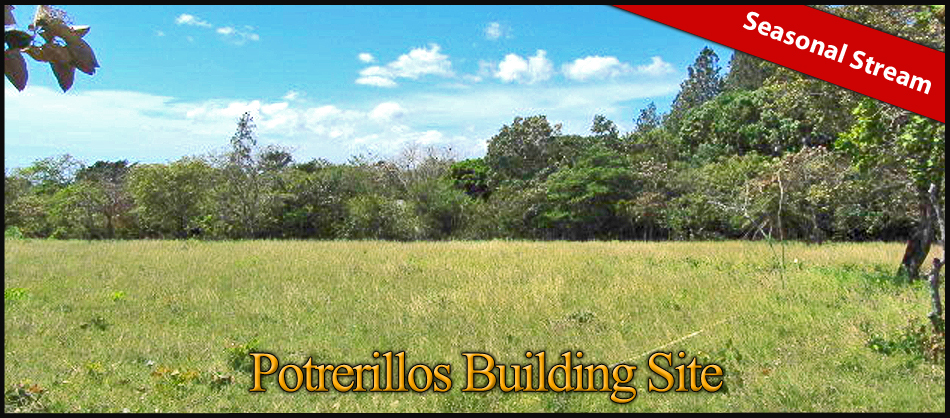 Sold by Casa Solution – Potrerillos Panama Real Estate Lot for Sale with Seasonal Stream
Lot Size
: 9,369 Sq.M
2.32 Acres
Location
: Potrerillos, Boquete, Panama
This is a very pretty, relatively flat property.  It would make a very nice home site and could be divided into two and possibly more parcels offering an opportunity to sell a part later if desired as the property appreciates in value. Water and electricity are along the edge of the finca and the property has a seasonal stream.
There is a well-paved large new road, the Ruta Sur, joining the Boquete region with the town of Volcan significantly shortening the time to travel between the two popular mountain areas.  The infrastructure improvement has opened up the region areas of Portrerillos to those seeking larger homesites with good access to David and Boquete.  Many foreigners and Panamanians alike has been investing in the area.
The finca also boasts views of Volcan Baru, Panama's highest peak and is only about 20-25 minutes from downtown Boquete or David.  Listed in Boquete due to proximity.
This lot is one of two of the same size.  You can make an offer on both if you would like more land.  Click here for the listing information and pricing on both lots as well as more photos.