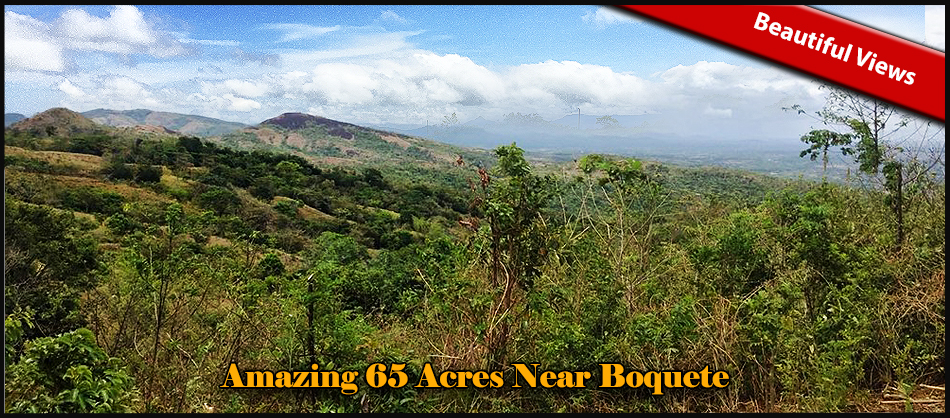 65 View Filled Acres, 26 Plus Hectares Near Boquete for under 90k?
Lot Size
: 263,418 Sq.M
65.09 Acres
Location
: Gualaca, Boquete, Panama
Beautiful views fill this huge property for sale at a low price near Boquete.
There is a stream on the property.
This is a genuine opportunity to possess a long term appreciation property that could be a great gift to yourself and your heirs for their future.
Listed under Boquete and David due to proximity.
Please contact Casa Solution for more details or to visit this large property for sale close to Boquete.