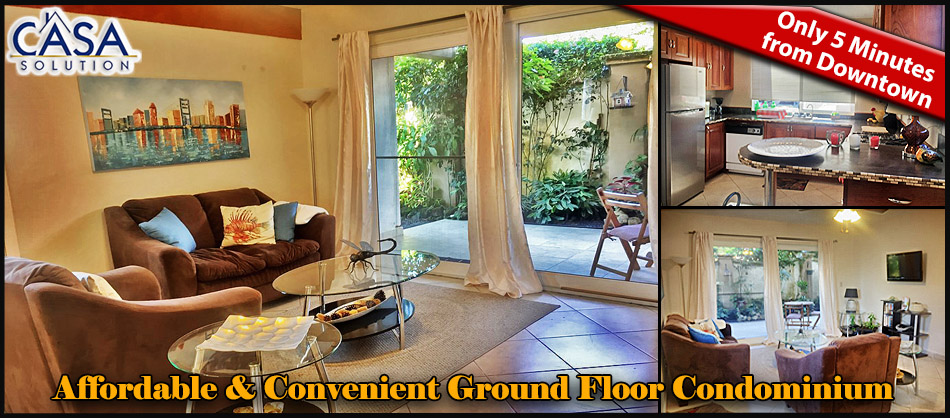 Leased – Affordable & Convenient Ground Floor Condominium for Rent – Only 5 Minutes from Downtown – Furnishings Included
House Size
: 1,650.00 Sq.Ft
153.29 Sq.M
Location
: Alto Boquete, Boquete, Panama
This condo is rented.   For currently available rentals, please visit …
Rentals – Long Term  or  Short Term / Vacation Rentals or please contact Casa Solution.
If you would like to inquire about when this property might come available again for rent or if you would like some other rental suggestions, we are pleased to be of service to you.  Please contact Casa Solution at [email protected]solution.com, 720-1331 or 6611-6049.
This affordable and convenient condominium is a great option for your new residence in Boquete.  It is available for rent as of June 22, 2020.
The condo is located about 5 minutes from downtown Boquete in highly desirable Volcancito. Easy acces to transportation.   It is a short walk to the CEFATI tourist center with its incredible lookout, super Kotowa coffee shop, bus and taxi stop.
The apartment has a private enclosed terrace.  It has custom kitchen cabinets, lovely floor tile and in a pretty setting.
This condo is nicely equipped and furnished.  Furnishings and appliances are included making your transition to this home easy.   It already has ceiling fans for your comfort on the occasional warm afternoon.
The master bedroom is spacious and opens to the private garden terrace.
Enjoy having the benefits of the transferable tax exemption on this condominium to April 30, 2030.
Please contact Casa Solution for more information about this Affordable & Convenient Ground Floor Condominium that is Only 5 Minutes from Downtown with Furnishings Included.