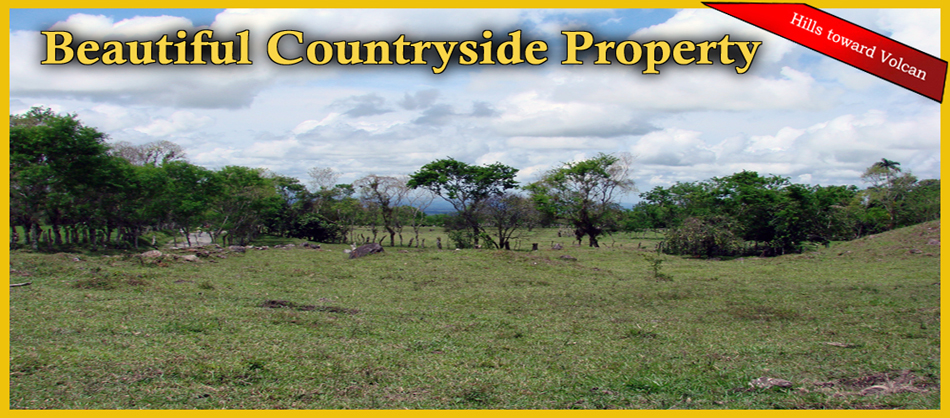 Beautiful Countryside Property in Bongo, Bugaba
Lot Size
: 10,000 Sq.M
2.47 Acres
Location
: Bugaba, Volcan, Chiriqui, Panama
Property Features
: River or Stream Along Border
A Very Special Feature
: A stream on a beautiful rural road
In the hills toward Volcan, a stream and home site.  Not far from the town of Volcan, at a lower and slightly warmer elevation, is this 1 hectare beautiful countryside property.
The land has a long road frontage with the potential for dividing into multiple sites. A stream runs along the back border of the property.
The land is gentle providing a broad location for creation, gardening, a small farm or a quiet home. The access road is wide and gravel. It leads directly to the main road that links Volcan and the Pan American highway.